The Beauty Products That Fran Drescher Can't Live Without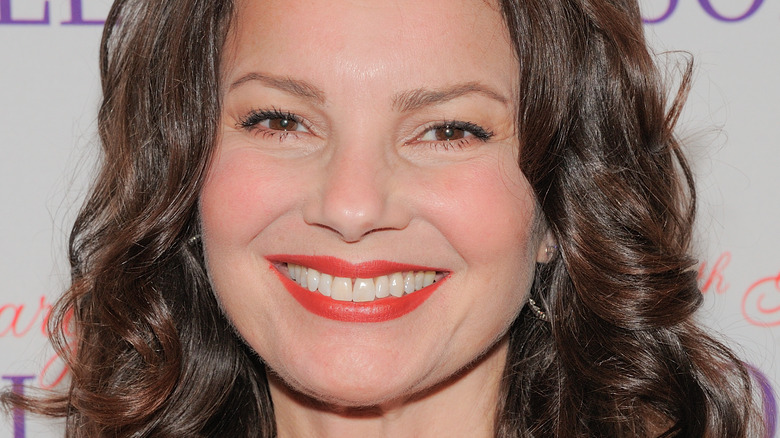 Selling beauty products door-to-door is how Fran Fine landed her nanny job on the hit 1990s CBS sitcom "The Nanny." As Fran Fine, actor Fran Drescher got decked out every week with long and luxurious hair (though she admitted some of that hair came from wearing falls) and oodles makeup on her flawless skin. Beauty defined Fran Fine and it still defines Drescher, an actor who has always been known for her unique sense of style.
Growing up in Queens, New York just like her "The Nanny" character (via The Famous People), Drescher admits that her mother always had all sorts of beauty products around, but never really thought about what went into them. They never asked what ingredients created such scents or such bright colors. After surviving uterine cancer in the early 2000s, Drescher formed an organization called Cancer Schmancer to promote cancer prevention methods, as well as early detection. Cancer also taught the actor about using eco-friendly beauty products and she now has a selection of beauty items she swears by (via Byrdie).
Fran Drescher makes sure her beauty products will keep her healthy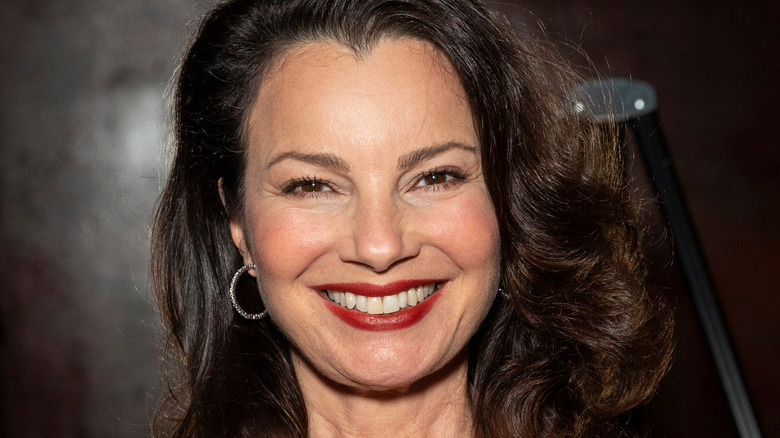 "Use products that are eco-friendly, aren't tested on animals, and don't have strong scents to them that are most likely carcinogenic. All of that stuff, which I learned the hard way over the years," Fran Drescher told Byrdie. "As a cancer survivor and as a founder of the Cancer Schmancer movement, I've learned that what you put on your skin and what you put in your mouth, even your oral hygiene and everything, really counts in how you glow, how you age, and how you feel."
To that end, Drescher swears by Laura Geller products and even helped promote the company with a video of her applying their products on LauraGeller.com. The cosmetics company, which was founded in 1997, is cruelty-free and even offers vegan options, according to Ethical Elephant. Drescher loves the products' natural feel.
"I have to say I've become very attached to my Laura Geller. They make an eyebrow product with a very nice brush at the end; it's almost like a Sharpie. It darkens but in a natural way," Drescher told Byrdie. "I love the Spackle Skin Perfecting Primer. I put it on yesterday, and I just finished telling everyone that the hydrating one not only gives you an even look, but it also moisturizes. I also put on the Baked Balance-n-Brighten Color Correcting Foundation instead of a base when I want a little bit of a finished glow. There's something about these products that allow me to have a very fresh yet natural finish."
Source: Read Full Article