12 Women In History Who Were Changing The World By Age 25
Women and femmes have always been leaders in civil rights, social justice, political activism, academic excellence, and more. History, however, hasn't always acknowledged their contributions. That's why Women's History Month is the perfect time to honor the many women who've dedicated their time — and sometimes lives — to making the world a better place for everyone. If you're looking for inspiration for March 2021 (and always), these 12 women in history were changing the world by age 25, proving you're never too young to begin fighting for what you believe in.
While the women on this list began making waves at young ages, that's not where things ended. Many of them went on to achieve more great things later in life, and were pioneers for change even when the odds were stacked against them. Whether their focus was on social justice, the arts, science, or just speaking truth to power, these women challenged the notion that you had to meet some imaginary threshold to make change, or that there were any achievements that were somehow off-limits. Today, their efforts are recognized as important groundwork for the success of young women and femmes today.
Whether 2021 has you celebrating feminist milestones or expressing gratitude to your modern-day role models, these women's stories will have you thinking about how far the United States has come — and how much there still is to do.
1. Zitkala-Sa, 1876-1938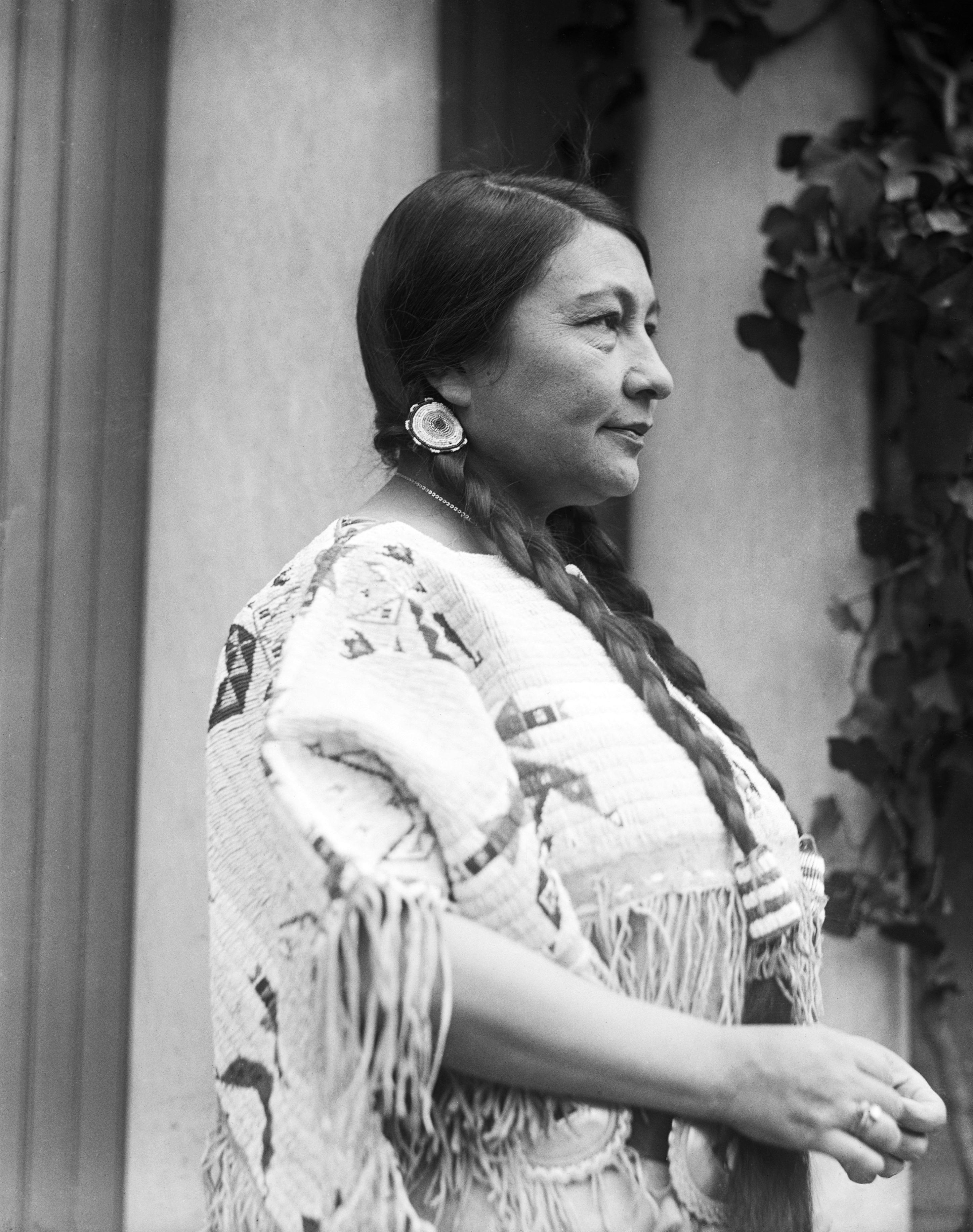 Also known as Gertrude Simmons, Zitkala-Sa is remembered as an influential Native American writer and activist who began pushing back at the erasure of her Yankton Dakota culture at a very young age. As a child, she attended White's Indiana Manual Labor Institute, a missionary school where she was forced to cut her hair, abandon her tribal language, and adopt Quaker beliefs. To preserve her Native American culture and counter Western assimilation, she published Old Indian Legends, a compilation of traditional Sioux stories, in 1901, when she was 25. While her biographical works chronicled her identity conflicts as a Dakota in an increasingly Western world, her narrative tales were dedicated to documenting traditional Native American stories, and according to the New York Historical Society, were some of the first to garner a widespread readership among white audiences.
In later life, Zitkala-Sa continued publicly highlighting her cultural heritage. She collaborated with musician William F. Hanson in 1913 to compose the first Native American opera, The Sun Dance Opera. In 1926, Zitkala-Sa co-founded the National Council of American Indians, an advocacy group dedicated to lobbying for the civil rights of Native Americans. Today, she is recognized as one of the nation's most influential Native American activists of the early 20th century.
2. Jovita Idár, 1885-1946
Jovita Idár was a Mexican-American journalist, activist, and suffragist dedicated to taking a stand against the injustices the Latinx community faced in the U.S. and Mexico in the late 19th century. Born in Laredo, Texas, Idár learned about journalism and political activism through her father's newspaper, La Crónica, according to the National Women's History Museum (NWHM). In 1903, she began teaching after earning her certification at the Holding institute, but soon resigned after witnessing the poor conditions segregated Mexican-American students were forced to learn in. She instead took up a position as a journalist at her father's newspaper, where she began speaking out against racism, sexism, segregation, colonialism, and more — all before the age of 25. In 1911, Idár co-founded the political advocacy group, First Mexican Congress, with her family, and became the founder and first president of the League of Mexican Women, per NWHM. Both organizations were dedicated to uniting Mexican men and women across the border to combat injustice.
In 1914, when she was 29, Idár began working for a newspaper called El Progreso, where she continued to publish articles calling out injustice. When the U.S. Army and the Texas Rangers came to shut the publication down, Idár famously stood her ground and defended the building. To this day, Idár's legacy is one of bravery and fierce determination as she fought against the oppression of the Mexican-American community in Texas.
3. Angela Davis, 1944-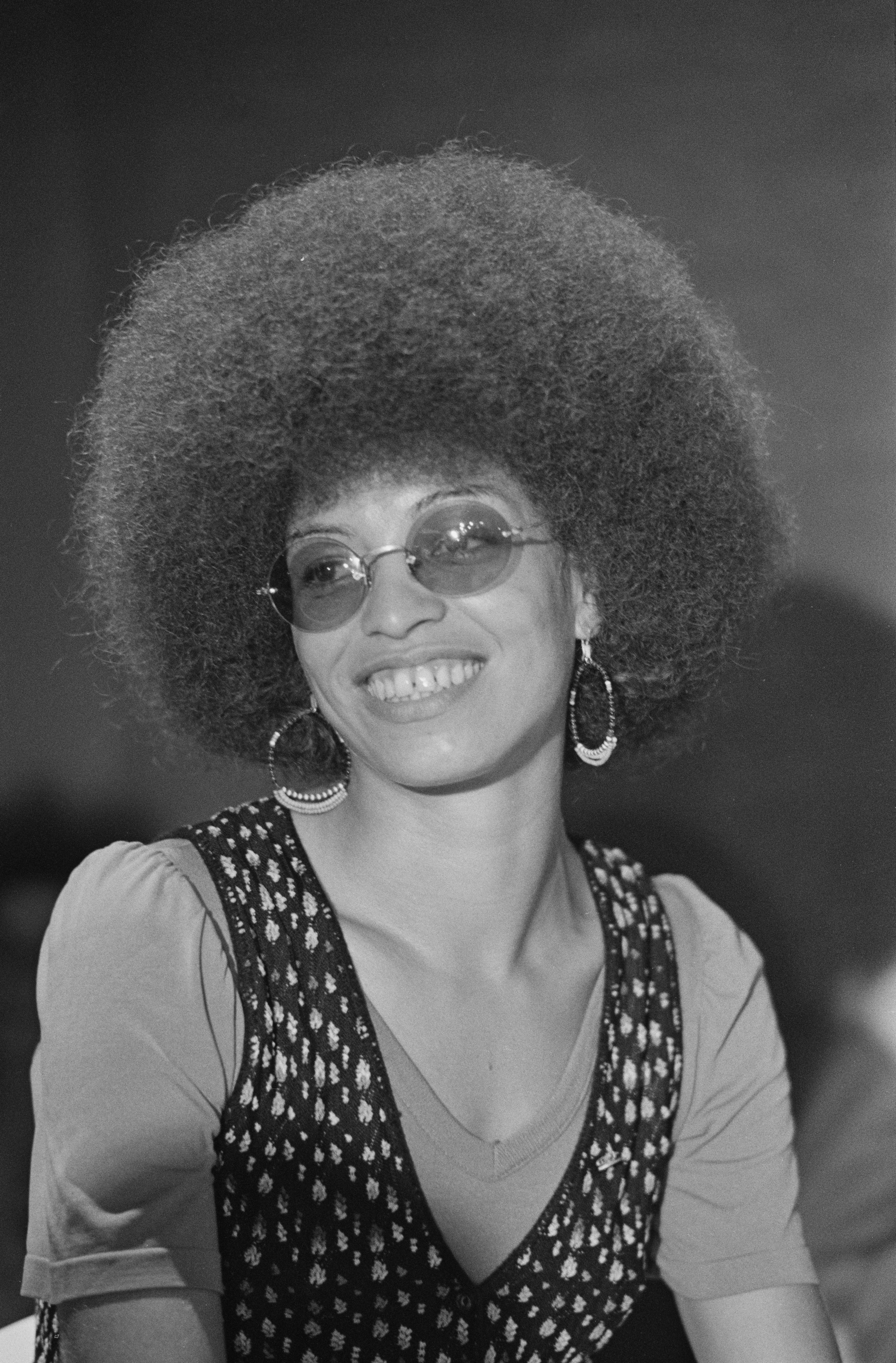 Raised in the racially segregated city of Birmingham, Alabama, Angela Davis is a Black author, educator, and philosopher. In the 1950s, she began her civil rights activism as a teen by protesting Birmingham's segregation laws as a Girl Scout, and organizing interracial study groups that were broken up by the police. Davis became aware of racial prejudice at a very young age, according to History.com, as she grew up in a neighborhood nicknamed "Dynamite Hill"— dubbed so for the constant house bombings carried out by white supremacist groups to terrorize Black middle-class residents.
In 2013, David cited the 1963 Birmingham church bombing, which killed four young Black girls — two of whom she knew — as the event which fueled her growing activism. In 1967, at the age of 23, Davis joined the Black Panther party and the Student Nonviolent Coordinating Committee (SNCC), playing a critical role in the Black Power and prison reform movements in the late '60s and early '70s. As of 2021, Davis continues her activism by advocating for racial justice, prison reform, and economic improvements as a public speaker and educator.
4. Mabel Ping-Hua Lee, 1897-1966
Known for her fierce advocacy during the women's suffrage movement, Mabel Ping-Hua Lee was a first-generation Chinese immigrant who advocated for Chinese-American civic inclusion and women's right to vote in the early 20th century. Born in Guangzhou, China, Lee spent most of her life in New York City after immigrating as a child, according to the National Park Service (NPS). Lee and her parents were involved in the international women's rights movements of the era, and at age 16, she joined the American women's suffrage movement by riding horseback in a 1912 suffrage parade. Part of her role in the parade was to call attention to other nations — like China — which had already recognized women's right to vote. The gesture was additionally meaningful as under the Chinese Exclusion Act of 1882, Lee herself could not become a U.S. citizen, and thus could not vote even after the ratification of the 19th Amendment. The Chinese Exclusion Act was repealed in 1943, but per the National Women's History Museum, it's unknown if Lee ever claimed citizenship and her right to vote.
Lee continued her advocacy for women's rights through her life. When she began attending Barnard College in 1913, she joined the debate club, the Chinese Students' Association, and wrote articles for The Chinese Students' Monthly. In these articles, Lee championed women's equality, writing in one 1914 publication that feminism is "the extension of democracy or social justice and equality of opportunities to women." In 1921, she also went on to become the first Chinese woman in the U.S. to earn a Ph.D in economics.
5. Judith Heumann, 1947-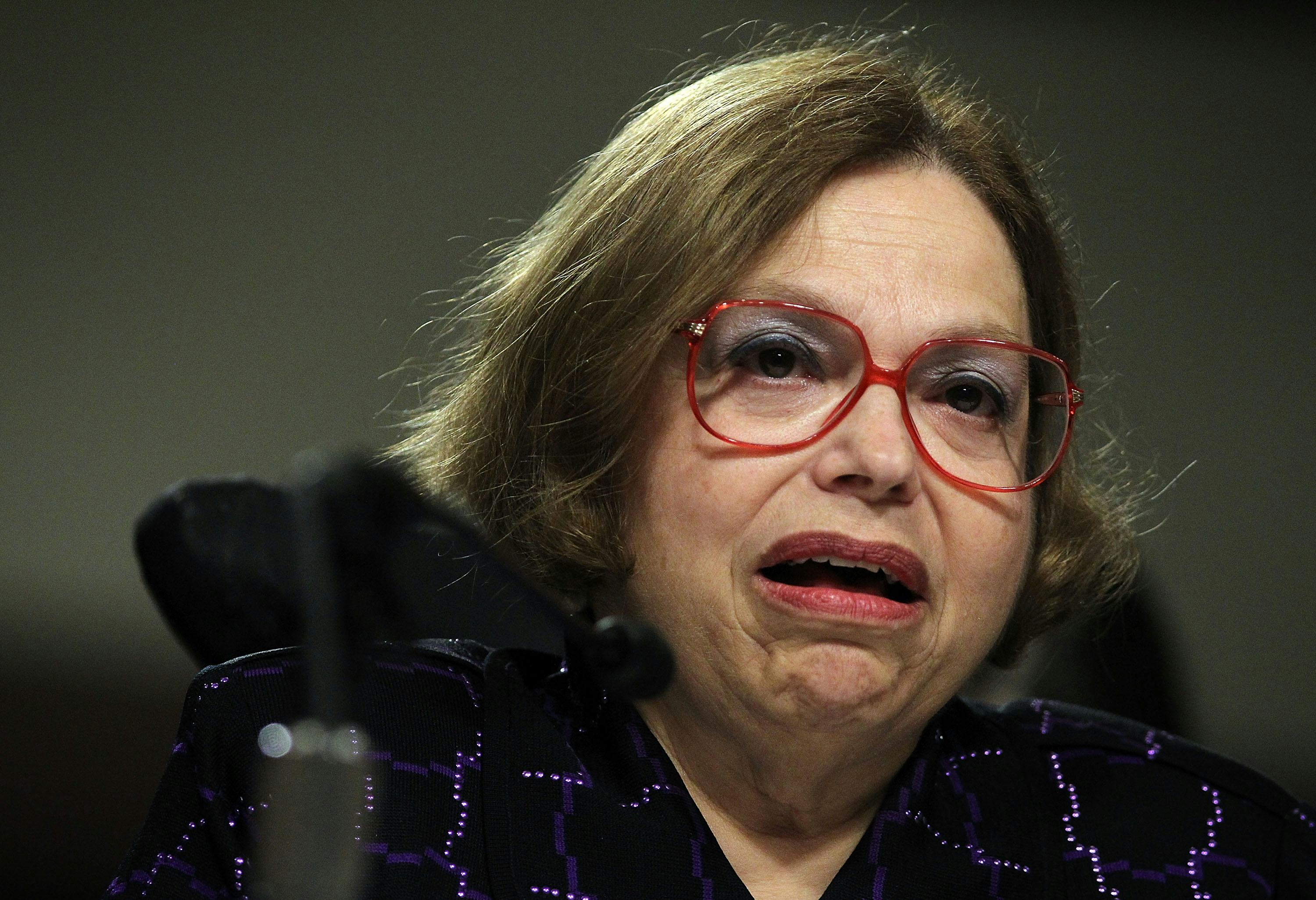 Heumann is a lifelong advocate for the civil rights of disabled Americans. When she was 18 months old, Heumann contracted polio, and began using a wheelchair — and experiencing ableist discrimination. At age 5, Heumann was denied the right to attend school with other students because the principal deemed her a "fire hazard," according to her biography in No Pity: People With Disabilities Forging a New Civil Rights Movement. As a student at Long Island University, she organized rallies and protests to demand an accessible campus. Heumann studied speech therapy, and aimed to become an educator in New York City. However, in 1970 she was denied her teaching license by New York's Board of Education— on the grounds that her wheelchair would supposedly prevent her safely evacuating students or herself from a building in case of a fire. Heumann promptly sued the board on the basis of discrimination. As it became more obvious the board would lose the case, they settled out of court, and at age 23 Heumann became the first wheelchair user to teach in New York City public schools, per Education Week.
Heumann's advocacy work continued: From 1993 to 2001, she served under the Clinton administration as assistant secretary of the Office of Special Education and Rehabilitation Services. She also served under former President Barack Obama from 2010 to 2017, as the special advisor on international disability rights for the U.S. State Department. Most recently, in 2020 Heumann published her memoir Being Heumann: An Unrepentant Memoir of a Disability Rights Activist, and appeared in the Netflix documentary Crip Camp.
6. Toypurina, 1760-1799
Born in the mid-18th century, Toypurina was a Tongva leader who spearheaded a rebellion against Mission San Gabriel in California's Los Angeles Basin. As Toypurina grew up under oppressive Spanish colonial rule, her people's traditions were outlawed and brutally penalized. Spanish colonists raped, murdered, and stole from thousands of Tongva people, and spread deadly diseases that killed even more Native Americans. Toypurina, however, resisted by continuing to follow the customs and traditions of her culture. By the time she was 25, she was a well-respected leader and medicine woman in her community, according to the California Missions Resource Center. In October of 1875, she recruited six villages to invade Mission San Gabriel, and she led an army of warriors into the mission walls. She was pregnant at the time.
Although the rebellion was unsuccessful and Toypurina was captured, imprisoned, and banished from her homeland, her story reflects the bravery and determination of countless Native women leaders who have shaped, strengthened, and defended Native nations to this day.
7. Dolores Huerta, 1930-
Dolores Huerta is Chicana labor leader and civil rights activist who is known for her role in uniting disenfranchised farm workers against the exploitative business practices of their California employers, according to NPR. In 1955, when Huerta was just 25 years old, she co-founded and organized the Stockton Chapter of the Community Service Organization (CSO) after witnessing how brutally migrant farm workers were treated in the fields where they worked and picked crops, per her 2017 interview with NPR. By organizing voter registration drives and advocating for economic improvements for migrant workers, CSO bolstered the fight for civil rights in the Latinx community.
And as of 2021, her advocacy is ongoing: At age 90, she still works to improve the lives of disenfranchised communities through her advocacy work at the Dolores Huerta Foundation, a nonprofit dedicated to empowering communities to pursue social justice. Throughout her life, she has trained and empowered community members to begin grassroots organizing, and actively lobbied for laws to improve the lives of immigrant populations, migrant farm workers, women, and children. Huerta also co-founded more advocacy groups alongside her colleague, César Chávez, such as the Agricultural Workers Association, which pushed for legislation to support migrant workers, and the National Farm Workers Association (NFWA), a labor union that later became the United Farm Workers of America (UFWA). Arrested at least 22 times over her life for taking part in non-violent strikes and protests, Huerta has also received numerous awards for her efforts, including the Presidential Medal of Freedom in 2011. In 1993, she became the first Latina to be inducted into the National Women's Hall of Fame.
8. Marsha P. Johnson, 1945-1992
Marsha P. Johnson was a trans model, drag artist, sex worker, and leader who dedicated her life to advocating for the LGBTQ+ community during the gay civil rights movement of the 1960s and '70s. In 1963, at age 17, Johnson moved to New York City with $15 to her name, according to Vogue. In 1969, when she was just 24, Johnson became one of the catalysing figures in the Stonewall uprising: On June 28, 1969, police attempted to raid the Stonewall Inn, a popular gay bar in New York City's Greenwich Village, and arrest its LGBTQ+ patrons. The crowd fought back, and Johnson is popularly credited with throwing the first stone (either literal or figurative) in the riot and rebellion that followed.
After the riot, Johnson continued to advocate for the LGBTQ+ community by becoming a founding member of the radical activist group, Street Transvestite Action Revolutionaries (STAR). As an artist and model, she was immortalized in Andy Warhol's 1975 portrait series, Ladies and Gentlemen. Today, Johnson is remembered for her leadership in the movement towards equality and acceptance.
9. Claudette Colvin, 1939-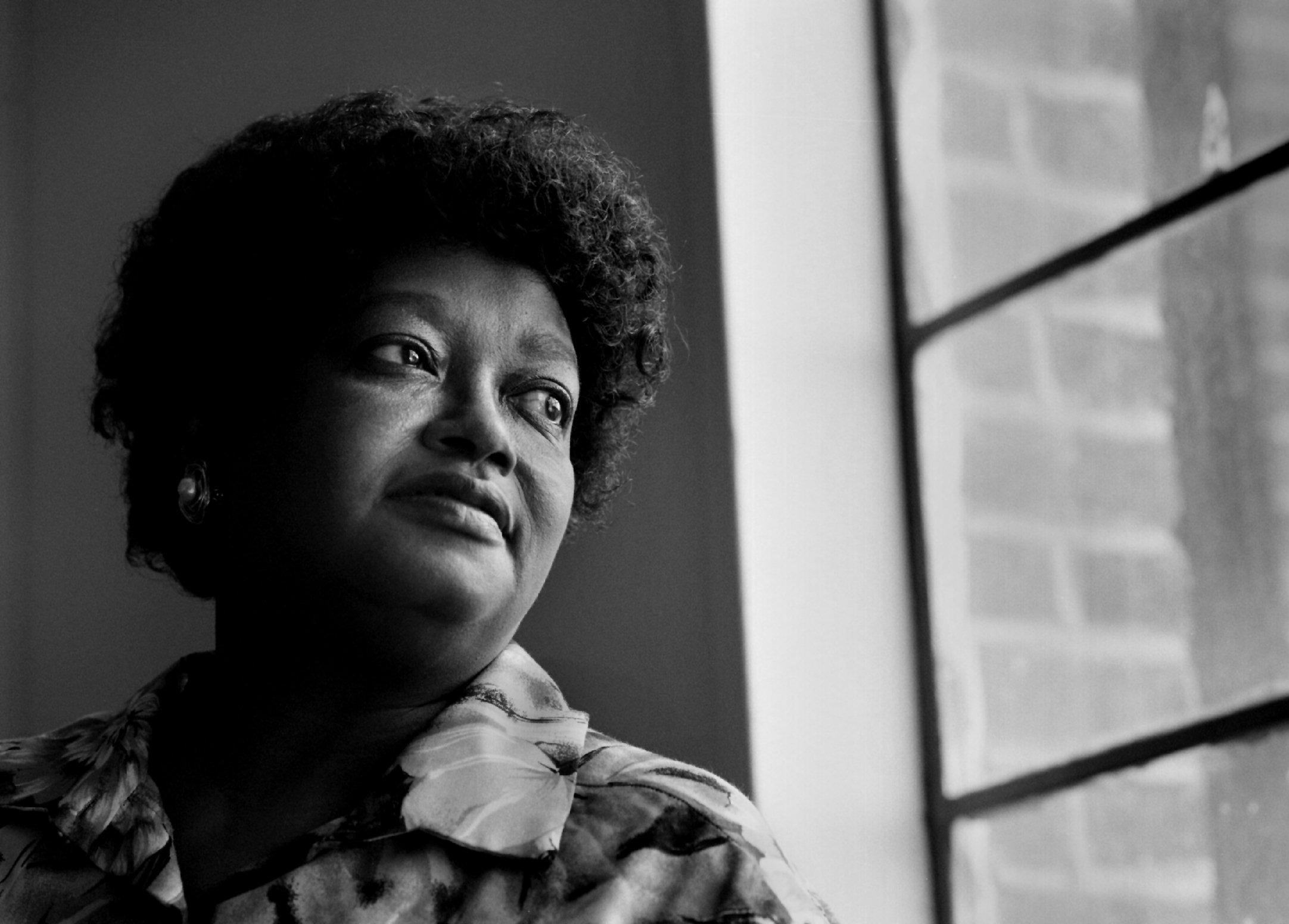 Although Rosa Parks is often remembered as the civil rights icon who sparked the 1955 Montgomery bus boycott, Claudette Colvin is emblematic of how many young activists were part of the fight. As a teenager in Montgomery, Alabama in the 1950s, she became a member of the NAACP Youth Council, where she befriended Rosa Parks, according to Southern Changes. On March 2, 1955, when Colvin was on her way home from school, the bus she boarded became so crowded that Black passengers were being told to give up their seats to white passengers. Colvin refused, saying she'd already paid her fare and staying put was her constitutional right, according to a 2009 NPR interview. The driver called the police, and she was forcibly removed from the bus. She was only 15 years old at the time. Nine months later, Rosa Parks was arrested for the same offense, and sparked the Montgomery bus boycott in protest of discrimination on public transit. The boycott lasted 381 days, from Dec. 5, 1955, to Dec. 20, 1956, before the city's buses were finally integrated.
Colvin wasn't initially recognized for her contributions to the civil rights movement — the NAACP "didn't think teenagers would be reliable," she told NPR. However, she's now receiving the recognition she deserves for her activist efforts: In 2017, March 2 was officially named Claudette Colvin Day in Montgomery, Alabama, and in 2018, Colvin received a Congressional Certificate for her role as a civil rights pioneer.
10. Anna Nieto-Gómez, 1946-
Anna Nieto-Gómez is a Chicana writer and activist who is recognized for addressing issues affecting the Latinx community, such as workers' rights, welfare rights, higher education, and more, according to Chicana Por Mi Raza. In 1969, at age 23, she became the first woman president at the Chicano Student Movement to Aztlan (MEChA), a student organization that strove to create a society free of imperialism, sexism, racism, and homophobia. Around this time, she began working as an assistant professor at California State University in Northridge, where she directly challenged sexism and racism in her revolutionary curriculum, per Mi Raza. In 1971, when Nieto-Gómez turned 25, she co-founded Hijas de Cuauhtémoc, a feminist-centered publication dedicated to highlighting the struggles of Chicanx women and femmes on subjects like equal rights, child care, reproductive rights, and the widening gap in poverty between men and women.
This publication later evolved into Encuentro Femenil in 1973, and became the first Chicana scholarly journal, according to Feminists Who Changed America. Now in her 70s, as of 2021 Nieto-Gómez still dedicates her time to advocating for disenfranchised Chicanx communities through her writing, research, and activism.
11. Sacheen Littlefeather, 1946-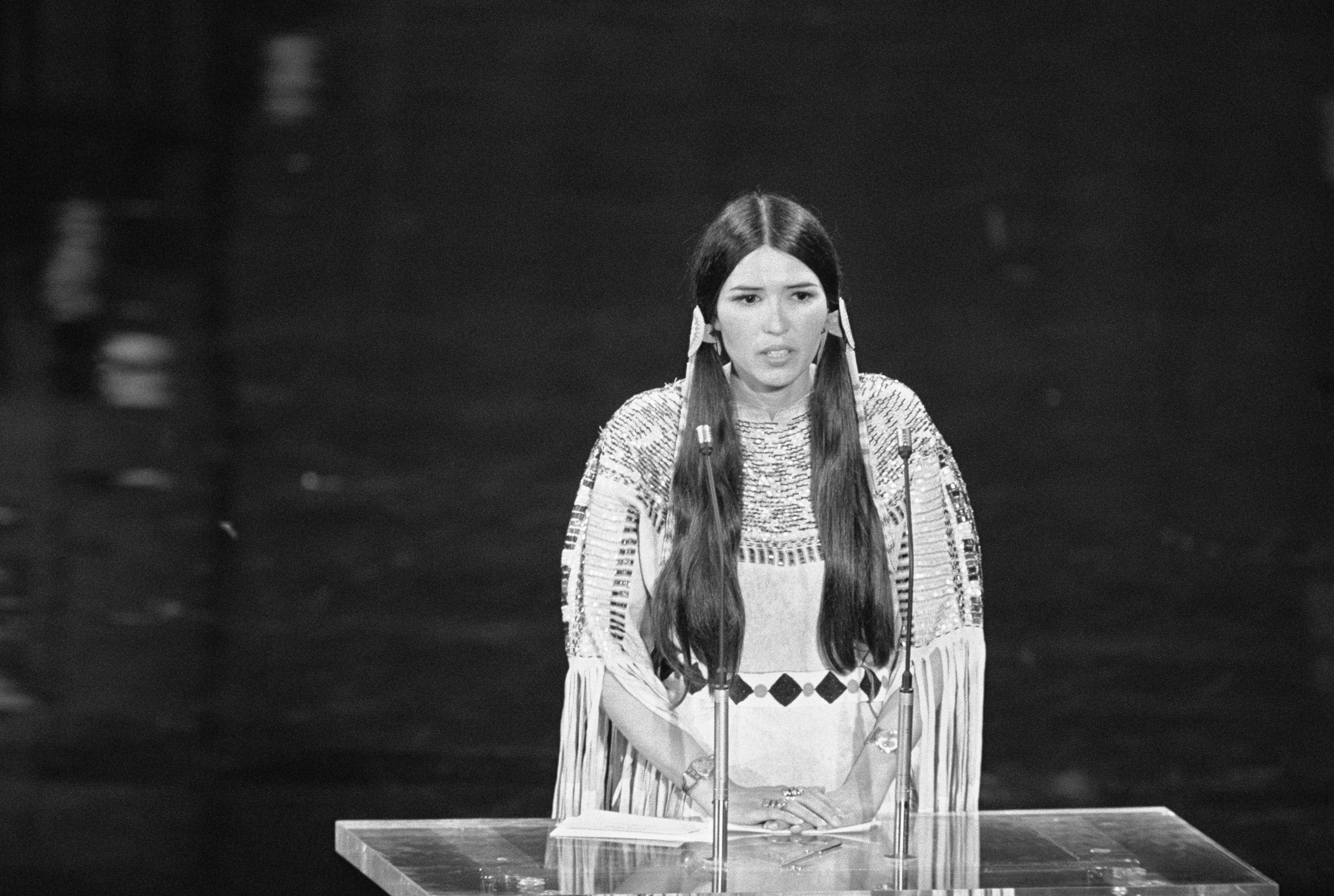 Sacheen Littlefeather is a White Mountain Apache and Yaqui actor, model, and activist who is recognized for calling attention to the injustices Native Americans faced in Hollywood during the 1960s and 1970s. She began her political justice activism in 1969, at the age of 23, when she participated in the occupation of Alcatraz to protest broken treaties between the United States and Native American tribes, according to The Wrap. At the 1973 Academy Awards, Littlefeather spoke in place of Marlon Brando, who won an Oscar for Best Actor for his performance in The Godfather. Brando boycotted the ceremony and sent Littlefeather in his place. When presented with the award, Littlefeather declined and delivered a speech calling out Hollywood for its mistreatment and misrepresentation of Native Americans in film. Though her speech was met with both boos and cheers, Littlefeather continued onward, and used her platform to address the 1973 siege of Wounded Knee in South Dakota by American Indian Movement (AIM) activists.
Although Littlefeather was effectively discredited and blacklisted as an actor, she still went on to share an Emmy in 1984 for her work in the PBS special Dance In America, became a film producer, and co-founded the American Indian AIDS Institute of San Francisco.
12. Margaret Hamilton, 1936-
Born in 1936, Margaret Hamilton is a pioneering American computer scientist and systems engineer who famously developed the spacecraft guidance and navigation systems needed to achieve the first moon landing in 1969. In 1959, when she was just 23, she began developing revolutionary software at MIT to predict the weather, according to Quanta Magazine. Her work there contributed to Edward Norton Lornenz's publications on chaos theory, a complex branch of mathematics. In 1961, at age 25, she played a critical role in the Semi-Automatic Ground Environment (SAGE) Project, where she helped develop software for the U.S. Air Force to detect potentially unfriendly aircrafts.
In 1964, Hamilton joined NASA's Apollo space program at 28 years old. Her detailed work was so successful that no software bugs were detected during any crewed Apollo missions, according to The Guardian. In 2016, Hamilton received the Presidential Medal of Freedom for her work, cementing her place in history as a pioneer for women pursuing careers in science, technology, engineering, and math (STEM) fields.
Source: Read Full Article