Hilary Duff Opens Up About Having a "Horrifying" Eating Disorder
TW: Disordered eating.
Hilary Duff has had an honest conversation about her health, revealing that she struggled with an eating disorder due to her fame as a teen actor.
"Because of my career path, I can't help but be like, 'I am on camera and actresses are skinny'," the actor told Women's Health Australia, recalling that her relationship with her body worsened when she was 17 – around the same time she shot to fame for her role on Lizzie McGuire. "It was horrifying."
Since then, the now 35-year-old has developed a more positive outlook on her body confidence. "[I'm] appreciating my health, doing activities that make me feel strong instead of just bettering the outside of my body," Hilary explained. "Spending time with people that make me feel good and share similar views on health and body positivity and getting enough sleep and balance in my diet."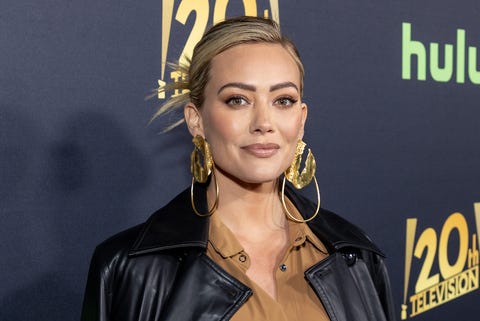 Echoing Hilary's comments on only seeing a limited representation of bodies in the media, Tom Quinn, Beat's Director of External Affairs, previously told Cosmopolitan UK: "The media industry often idealizes thinner bodies which can be very damaging for those affected by eating disorders."
He continued, "Whilst eating disorders are complex mental illnesses and not every person affected will have negative thoughts about their body, we know that these [body] trends can serve as 'inspiration' for somebody currently unwell to engage in harmful behaviors to try and achieve a body goal or target."
"Trying to achieve unrealistic body ideals can also contribute to an eating disorder developing for the first time for somebody who is already vulnerable," he added.
We're glad to hear Hilary is in a better space with her mental health now.
If you're worried about your own or someone else's health, you can contact NEDA, the National Eating Disorder's helpline at 800-931-2237. If there is a crisis and you need emergency assistance, please text "NEDA" to 741741.
Source: Read Full Article