Lamar Odom Details Secret Past Relationship With Taraji P. Henson — And Says He Cheated On Her, Too!
Lamar Odom's new memoir is literally bringing what was once in the dark into the light, including a secret, past relationship with Taraji P. Henson!
The 39-year-old said in his new tell-all, Darkness to Light, that he was romantically involved with the Empire star over 10 years ago, prior to his marriage to Khloé Kardashian.
According to excerpts from the book, Odom said that when he and the Cookie Lyon portrayer met over a decade a go, sparks immediately began to fly between them. The two "ended up exchanging numbers" and eventually grew closer to each other.
"She was just such a wise woman that she could see through whatever smooth act I was trying to put on. She refused to be just another conquest, and truthfully, I didn't want her to be."
Their initial connection must have been off the charts, as the former NBA baller says he and Henson "started secretly dating and quickly fell in love."
"I don't think I ever connected with another black woman, as deeply as I did Taraji."
Lamar writes that the he and the FOX star spent lots of time together during their relationship, and began to meet each other's close friends and family.
"She introduced me to her fourteen-year-old son Marcel and was at my house nearly every day. Sometimes she'd bring some of her Hollywood friends, like actress Sanaa Lathan who starred in Love And Basketball."
He even recalled going on a double date with a super famous power couple:
"On the night of the Golden Globes, Taraji and I went to a restaurant and had dinner with her Benjamin Button costar Brad Pitt and his wife, Angelina Jolie."
And speaking of his incredible bond with the actress, the former pro athlete continued:
"I think just to get that love from a black woman, and their perspective of life from her point of view, was important for me at that point in time. Yeah, it was authentic, me and Taraji's connection. It was authentic. There was no bulls**t about it."
Unfortunately, things turned sour between the former lovers once he admitted to cheating on Taraji.
"I felt guilty, but I was craving immediate sex."
Oy. Where have we heard this one before…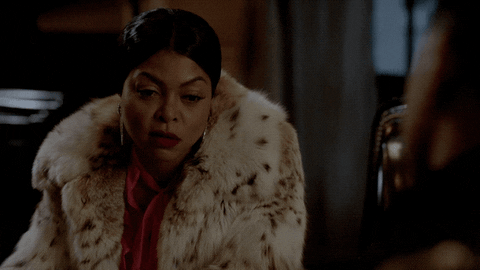 The basketball player reflected on the blown relationship with a sense of regret, writing:
"Things were amazing, but of course, God gave me a layup and I blew it."
Wow. What a story!
As our Perezcious readers know, Lamar went on to eventually date and marry True Thompson's mama. But as we reported, he also admitted to cheating on her multiple times, too.
Speaking on his unfaithful marriage to the KUWTK star, he added:
"I had broken my vows with Khloé so many times it's just impossible for me to remember them all. I don't know why Khloé stayed with me."
Welp. We all know how that love story ended. But TBH, we're still trying to wrap our heads around this latest bombshell about Taraji! As of right now, she has not commented on the story.
It seems like Darkness to Light has a lot more tea to spill, if you ask us…
Do YOU believe the two really dated? Are you surprised that he cheated on her, too?
Share your thoughts in the comments section (below)!
Source: Read Full Article