Rihannas Lawsuit Against Her Father Entirely Explained
Rihanna has been on the fast track to success ever since she burst onto the music scene in 2006. Now, nearly two decades later, she's moved away from music — despite fans still praying for another album — and has cemented herself as one of the most impressive businesswomen of our time. In 2021 Rihanna officially became a billionaire thanks to her wildly successful Fenty beauty line. The popstar-turned-beauty-mogul launched Fenty in 2017 with the goal of creating a more inclusive cosmetic landscape for women. At the time, offering more than three shades of concealer or foundation was nearly unheard of. Thanks to Rihanna and the fifty different shades she's created, it's now commonplace in the market, and inspired a slew of competitors.
However, Rihanna's success and rising fame have been marred by her complicated relationship with her father. In 2019 she filed suit against him and caught national attention. Three years later, the suit was dropped. Does this mean their relationship is back on track? Why was the case dropped? We've got all the answers below.
Rihanna thought her father was taking advantage of her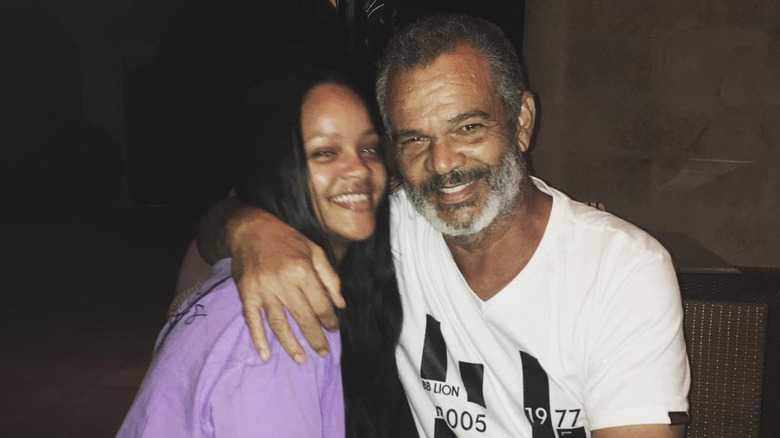 In 2019 Rihanna filed suit against her father, Ronald Fenty, and his entertainment venture "Fenty Business" for attempting to capitalize on her fame without her consent. According to documents obtained by Radar, the suit stated that "although Mr. Fenty is Rihanna's father, he does not have, and never has had, authority to act on Rihanna's behalf."
In addition to using her name for his own benefit, Rihanna claimed that her father had been acting as her agent (again without her permission) and had booked $15 million worth of shows overseas. She further claimed that his actions had damaged her reputation, and she was now in hot water with the venues and booking agents. Finally, Rihanna alleged in the suit that her father had tried to open a hotel chain using her name, per NME. Her father, for his part, claimed that he had every right to use the name Fenty as it was his name first.
After a lot of bad press and a lot of back and forth, Rihanna dropped the suit in September 2021. Here's where the father and daughter stand now.
Rihanna is ready to move on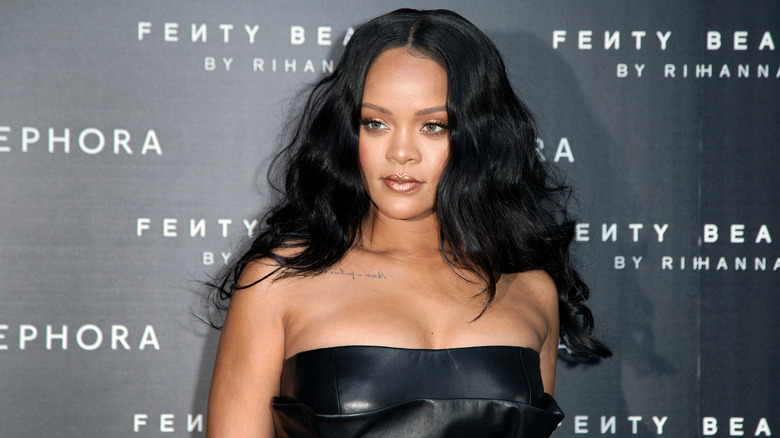 The icy relationship between Rihanna and her father, Ronald Fenty, possibly changed after he contracted COVID-19 in 2020. After learning of the diagnosis, Rihanna reportedly sent him a ventilator and spoke to him at least once a day. "I thought I was going to die to be honest. I have to say, I love you so much, Robyn," he told The Sun (Rihanna's legal first is Robyn). "She did so much for me. I appreciate everything she has done."
Rihanna and Ronald have a history dating much further back than the 2019 lawsuit, though. As a child, Rihanna claimed she witnessed Ronald physically abuse her mother (the two are now divorced) and has also spoken publicly about how his alcoholism affected her growing up. Despite the issues, the pair remained committed to mending their relationship. In 2013, for example, Rihanna paid upwards of $50,000 for Ronald to attend a private rehabilitation facility in California, per the Daily Mail.
Neither Rihanna nor Ronald has spoken publicly about her decision to drop the suit yet. We imagine that they are eager to put this behind them and turn their attention back to repairing their fractured relationship.
Source: Read Full Article