Street Pooping, Car Sex, & Gun Shots: TikTok Star Bryce Hall's Mansion Parties Have Rich Neighbors LIVID!
It must be miserable to live next door to TikTok sensation Bryce Hall!
The 21-year-old viral social media superstar first caught our attention earlier this month when Los Angeles Mayor Eric Garcetti went so far as to shut off the power and utilities to the young star's mansion in the Hollywood Hills due to repeated large gatherings and house parties in direct violation of coronavirus-related quarantine orders.
Well as it turns out, Garcetti's pandemic frustration over Hall's quarantine behavior is only the tip of the iceberg! According to a damning new report published Monday over at DailyMail.com, the young social media star has apparently been making his super-rich neighbors SUPER angry with endless, wild late-night partying antics!
The report contains interviews with multiple "livid and distraught" residents of the once-quiet street where Hall now lives in that mansion up in the hills overlooking Los Angeles, and it sounds like things have quickly gone from bad to worse. The influencer reportedly only moved in at the very beginning of August, but in just three weeks now he's managed to rack up at least two illegal gathering citations, had the home's utilities shut off, and last Friday the LAPD apparently even received a report of a man with a gun at one of the parties after shots were heard in the area. WHOA!!!
'They don't seem to care'
Among the concerned neighbors is 70-year-old Mark Mothersbaugh — lead singer of iconic 80s band Devo and composer of the Rugrats theme — who lives two doors down from Hall's rented mansion. Mothersbaugh's wife Anita told the outlet about her husband's long recovery from COVID-19 after being hospitalized with the virus in June, and how the TikTok stars' party house has been affecting their family:
"This virus is no joke, I've experienced it first-hand. There was a week where my daughters thought would die. It makes me crazy, the sheer inconsideration . It goes on all day long. There are people in the pool screaming, they're blasting music and there are cars parked all down the street. They don't seem to care about public health."
Sounds awful!!!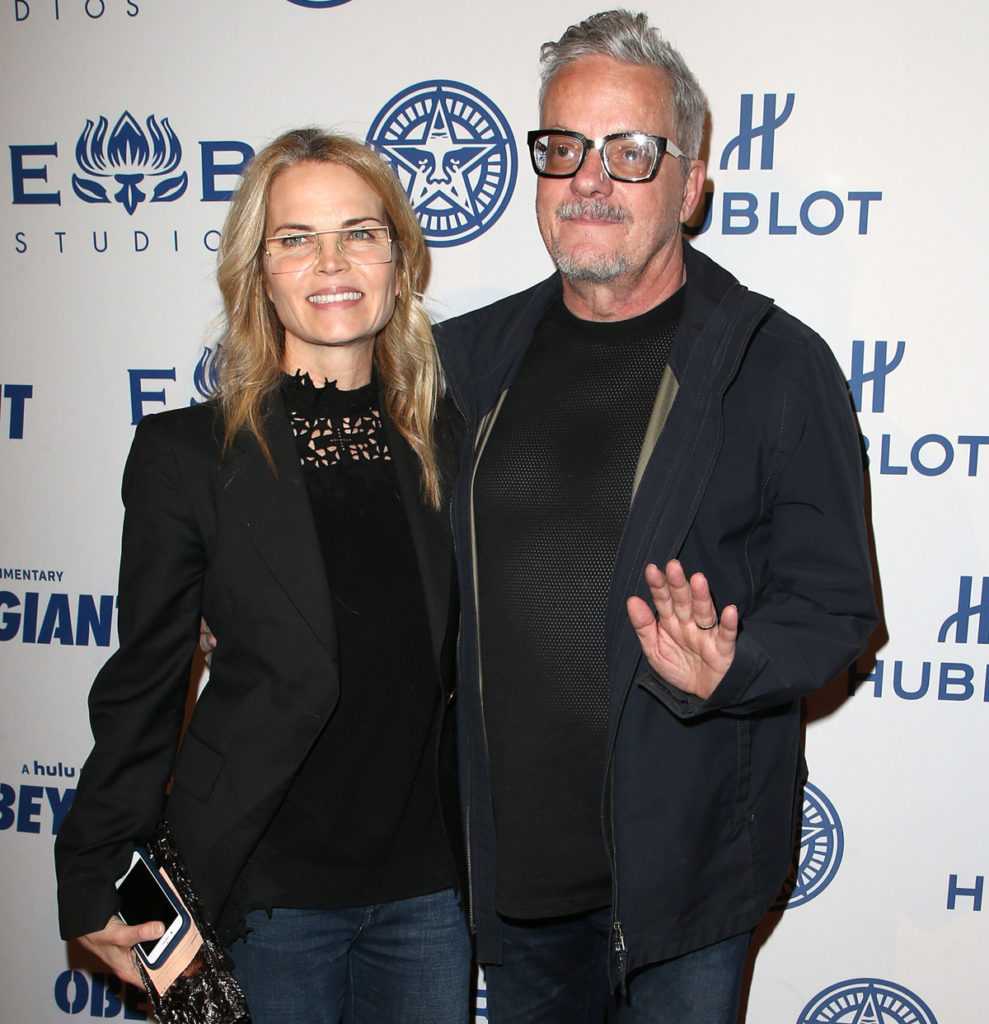 Another neighbor on the street, who was only identified as Catherine, told reporters how the 'hood had become "a party war zone" with at least three houses hosting repeated blowouts until sunrise pretty much every weekend.
The woman said:
"There have been parties here where a SWAT team has been brought out to shut them down, during the time I've lived here. There's screaming, drinking, bottles of Titos and solo cups everywhere. On July 4 they were setting off fireworks based in mortars. It sounded like we were living in Benghazi. I'm afraid it will end in violence. It already has at another house down the street, there was a rape and somebody was shot at a party last year. There's damage to property and cars. I've seen someone taking a s**t on the street opposite my home, people having sex in cars. All of a sudden it just feels like the wild west."
Yeesh!!! She continued, noting how the Hollywood Hills — already a fire hazard due to the lack of vegetation and ideal dry, hot, and windy conditions present throughout southern California — are at further risk from these parties in more ways than one:
"There'll be endless rows of cars. Some people park their cars in the middle of the street because there's so many cars. If there were to be a fire we'd be toast — literally. Of course it's noisy, but there are also people smoking in the street and it's a huge fire risk area. There's a flagrant disregard for the area. I've been out walking my dog and seen throngs of people coming towards me with no masks, completely high or wasted. And then those people are getting in their cars and driving down the hill."
Ugh!!! So irresponsible… and potentially so dangerous!
Sources Say…
As it turns out, Hall may not be in it for the long haul up in the hills. A real estate industry source revealed to the outlet he's paying "around $50,000 per month" to rent the home. In fact, the previous renters — and equally-loud partiers, at least according to Catherine — were rappers Quavo and Saweetie. So it sounds like this is something of a party house that just keeps getting passed around!
The same source claimed the mansion is currently up for sale, with realtor Jason Oppenheim — yes, the star of the hit reality TV show Selling Sunset — as the listing agent. (Sorry, Chrissy, he's legit!) When contacted about the home by DailyMail.com, Oppenheim did confirm he was the property agent but declined further questions. Hmmm…
The $8.2 million property was last purchased back in 2017, reportedly by Poonam Khubani, an executive for the TV infomercial giant Telebrands. Perhaps bad publicity like this will motivate Oppenheim to sell the property a little bit quicker, thereby booting Hall and his pals — fellow TikTok stars Noah Beck, 19, and Blake Gray, 19, who are both often seen partying at the house, as well — out onto the street.
Then again, with all the TikTok money at hand, something tells us Hall and the group will just find another house and we'll all be right back to square one… Well, until TikTok gets banned we guess… Reactions, Perezcious readers?! Are we just old and boring or is this the most infuriating thing EVER?!?! Ugh… these impolite and inconsiderate kids!!! We feel for their poor neighbors!!
What about you?? Sound off about it with your opinions down in the comments (below)!!!
Source: Read Full Article