The Real Reason Angelina Jolie And Billy Bob Thornton Divorced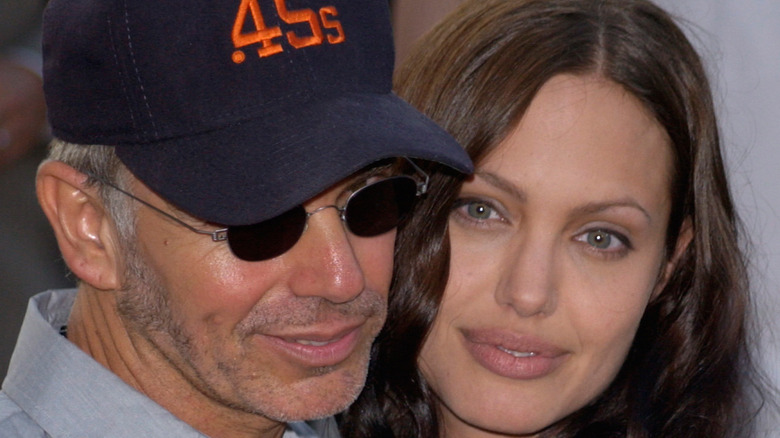 As many Angelina Jolie fans know, she was a bit wild in the 1990s, especially when it came to her second husband, Billy Bob Thornton. They met on the set of "Pushing Tin" in 1999, and little did they know they'd be tying the knot months later. In 2000, Thornton was engaged to fellow actress, Laura Dern, and Jolie was paired with Timothy Hutton. In May, the couple booked an appointment with a minister in L.A., who helped them to make their marriage official (via MSN). At the time they hooked up, she was 24 and he was 20 years her senior, according to WhosDatedWho.
Fans were completely stunned at their sudden marriage. Then the couple went over the top in the first year of marriage, with Jolie tattooing his name on her, the couple wearing vials of each other's blood on their necks and participating in over-the-top PDA. They got so much attention that they ended up on the cover of Rolling Stone. But the two didn't last long, and trouble in paradise came after only a little under two years.
They simply grew apart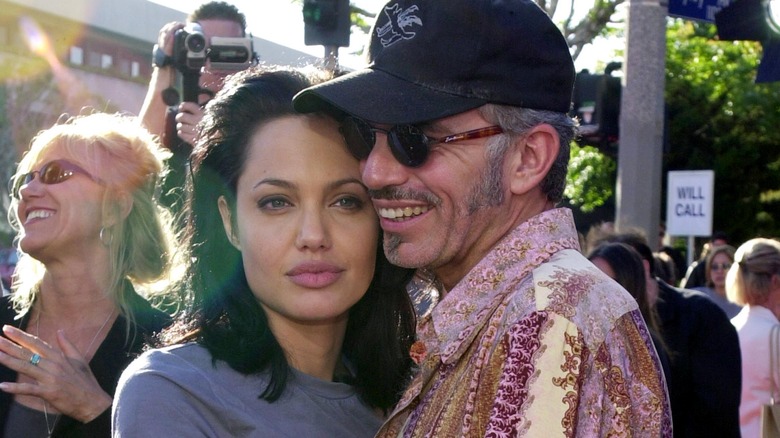 According to Vanity Fair, the pair were still married when Jolie adopted her first son, Maddox, while Thornton was on tour with his band. Rumors started swirling that he was sleeping around, which he denied vehemently. At the time, Jolie quipped "I don't think [the rumors] are untrue," but that wasn't why they ultimately split up.
They ended up evolving as people, and finding out that they didn't have that much in common. In the same 2005 interview with Vanity Fair, she said, "In a year I became who I am today, very much, and he became who he is today." She continued, "It was just totally different paths in life, and then we just looked at each other one day and we had nothing to say to each other."
However, in 2003, Thornton gave his side of the story as to why they split to Entertainment Weekly. "I don't think either one of us knows why we split up." He continued with an analogy, "It was like, say you're going to a nightclub one night with your friends and you're in line and the next thing you know there are guys with helicopters and there's machine-gun fire and you don't know what happened. And that's kind of like what our breakup was like."
Source: Read Full Article