The Real Reason JoJo Disappeared From The Music Scene For 7 Years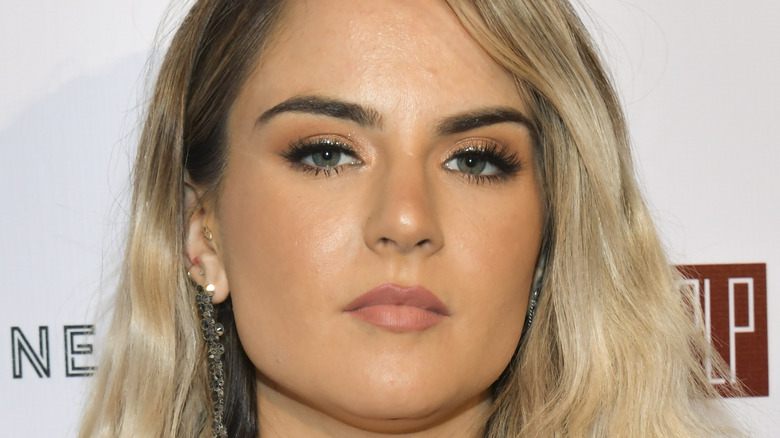 For those of us who came of age in the early 2000s, JoJo was IT. The teenage singer, real name Joanna Levesque, was actually scouted as a child in the late '90s, according to Cheat Sheet. She came to further prominence during a stint on "America's Got Talent," attracting the attention of record company executives, and released her star-making debut single "Leave (Get Out)" in 2004. Within a couple years, JoJo had two hit albums under her belt. 
Single "Too Little Too Late" peaked at #3 on the Billboard Hot 100 after "Leave" only managed #12. Outside of music, JoJo appeared in movies including "Aquamarine" and "RV." She seemed poised to be huge but, out of nowhere, the talented teenager seemingly dropped off the face of the earth. It would be ten years before she finally followed up with a new record. And, with her newfound self-confidence, JoJo spoke out about what really held her back. 
The pop star was trapped in limbo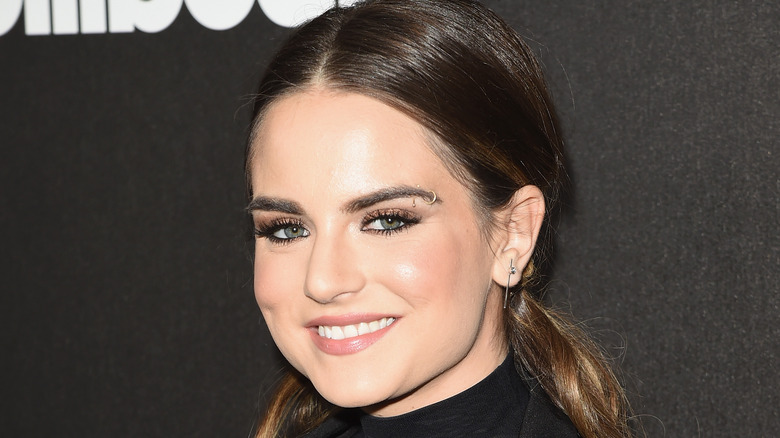 As the L.A. Times reported, in 2014, JoJo was finally released from her contract with record company Blackground Entertainment after a seven-year battle that even inspired the #FreeJoJo movement online. She signed a brand-new deal with Atlantic Records, giving the singer-songwriter the freedom to release new music. Sophomore album "The High Road" came out all the way back in 2006. In 2013, Jojo revealed to BuzzFeed that she'd been attempting to release a third record for years but was constantly stonewalled by Blackground. JoJo signed a seven-record deal in 2004, when she was just 12, and filed a lawsuit against the company in 2009 citing breach of contract due to their failure to release her slated third album. A further suit followed in 2013.
The "Leave" hit-maker was left in limbo but continued to try to release music, with critically acclaimed mixtape "Agápē" dropping in 2012. Her first full-length album in a decade, "Mad Love," was released in 2016. The singer enthused in an interview with Rolling Stone, "I'm really grateful to be able to move on with my life and career and get a chance that a lot of people who have been through similar things wouldn't get." On what she learned from the experience, JoJo noted, "To control what you can control. To take things one day at a time. To realize you can get through anything if you want to, and you only lose when you give up."
Source: Read Full Article