Kelly Rowland's Black Dress Has the Most Unique Chest Cutouts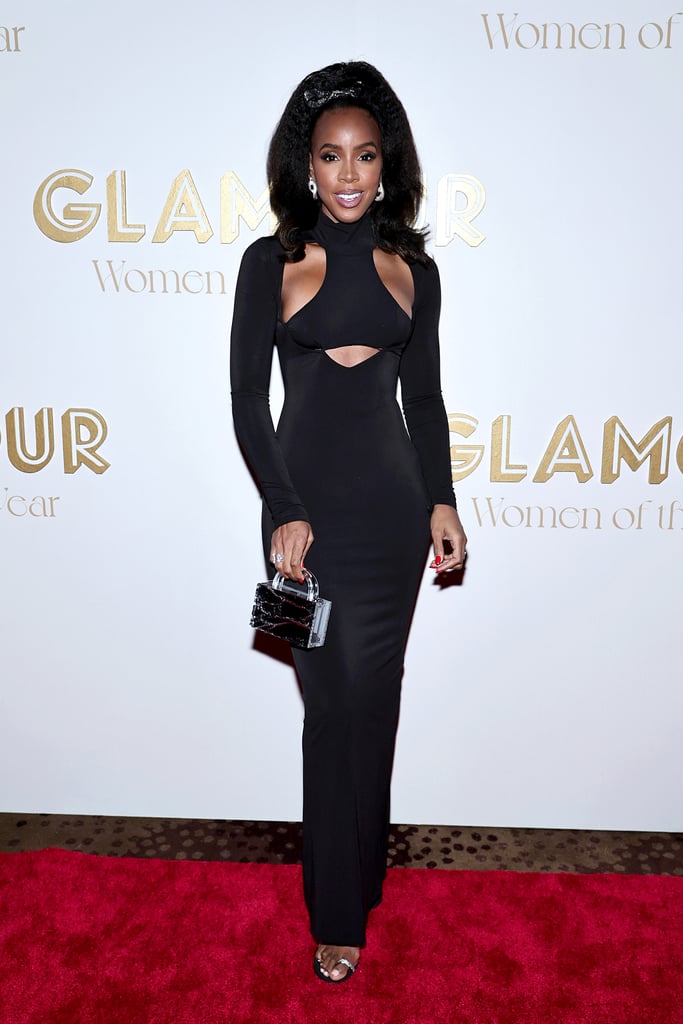 Kelly Rowland knows how to blend modern and classic elements to create a perfectly balanced look. For the Glamour Women of the Year Awards in New York City on Nov. 1, the singer wore a fitted, black gown by LaQuan Smith. The main details of her floor-length dress from the New York-based designer consisted of several cutouts, which added a modern and sexy flair to the simple gown.
The first two cutouts were right below her shoulders, on either side of the mock neckline that narrowed into the y-shaped fabric covering her chest. Contrasting the large cutouts on the bodice, the long sleeves almost looked like a shrug, seamlessly blending into the rest of the gown along the sides. To add a bit more dimension, the dress also featured a third, much smaller cutout right across her sternum.
Source: Read Full Article