The $36 Dress Kelly Ripa Says Is "Very Cute", "Wearable", and "Adorbs"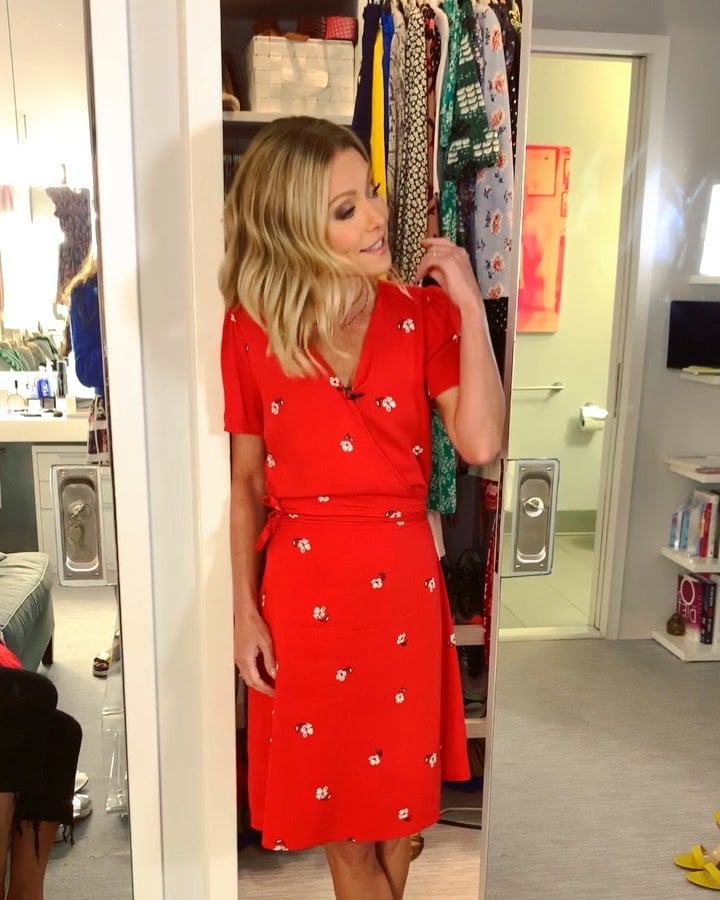 The $36 Dress Kelly Ripa Says Is "Very Cute," "Wearable," and "Adorbs"

I've long admired Kelly Ripa's spunky personality, bright blond hair, and signature wit (thanks to my mother, I've been a Kelly fan since her early years on All My Children) and to be frank, I think we'd be great friends IRL. Don't tell my boss, but in a perfect world, I'd be co-hosting LIVE With Kelly (sorry, Ryan) where we'd gab about hot topics, trivia winners, celebrities, and, of course, fashion.
On the topic of fashion, the TV host recently welcomed our Executive Style Director, Dana Avidan Cohn, for a Summer trends segment, and a few days later, she wore a $36 dress from the POPSUGAR collection at Kohl's that Dana gave her. Naturally, since I feel Kelly and I see eye-to-eye on so many things, it was one of my favorite styles from the collection: a floral-printed wrap dress in a poppy red hue that just so happens to look flattering on everyone (the dress comes in a great range of sizes including options for curvy figures).
Giving it the ultimate Kelly Ripa stamp of approval, in a video for the LIVE Instagram handle, Kelly described the dress as "very cute," "wearable," and "adorbs" — a few descriptors I always seek out in a Summer dress. Even better is that in the video, Kelly says Sienna Miller (another one of my style and hair-color idols) complimented her on the dress (you better believe we're sending one to the actress ASAP!).
Ahead, witness Kelly wearing the $36 POPSUGAR Printed Wrap Dress (marked down from $60!) in a few behind-the-scenes videos and photos with show guests last week. Then, be sure to scoop up one in your size before it sells out — with these celebrity stamps of approval, you know it will — and check out the rest of the new June collection to stock up on more affordable Summer staples.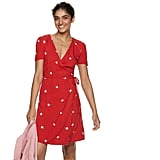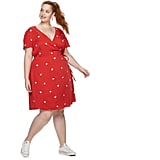 Source: Read Full Article