27 Best Vegan Gifts For All The Plant-Based People In Your Life
As any plant-based eater can attest, going vegan is fulfilling…but can also be a bit overwhelming, especially at first. The same goes for choosing the ideal gift for your vegan bestie: What do you get a friend who's cutting out animal products? (Hint: Butter cookies or a leather handbag are probably out of the question.)
If you're an omnivore trying to give a plant-based eater a great present this year, don't worry—you don't have to spend endless hours searching the internet for the best vegan-centric gifts.
Whether you're shopping for the fearless cook or the person who has never heard the word "aquafaba" before, pick up Afro-Vegan or The Kind Diet for endless recipes and kitchen hacks. For those plant-based peeps who might be craving some sweet vegan treats at every hour of the day and night (I mean…who doesn't?), check out this box of vegan chocolates for deliciously cruelty-free snacking.
But being vegan also goes beyond just food: It's a lifestyle. That's why when shopping for vegan gifts, you'll want to consider beauty, clothing, appliances, and knick-knacks, too. Cosmetic companies are expanding every day to make high-quality makeup products that don't use animal products or testing. And don't forget about self-care! Vegan and cruelty-free candles, bath bombs, perfume all make perfect presents.
Without further ado, check out the 27 best gifts for your vegan friends, family, and loved ones.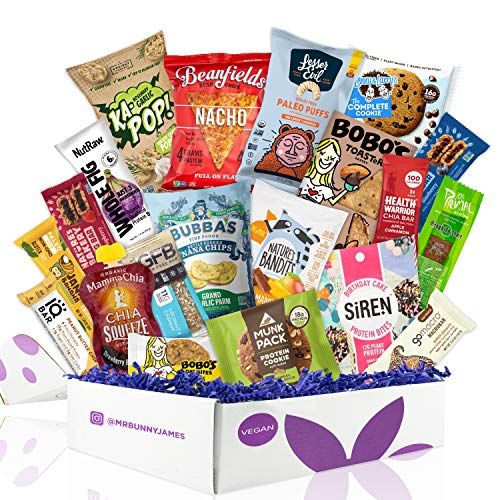 Sure, a vegan's three main meals are important, but what about when your friend is jonesing for something crunchy at 3 p.m.? They never have to worry about a growling stomach again—Bunny James ships an assortment of healthy vegan snacks straight to their door, from savory to sweet.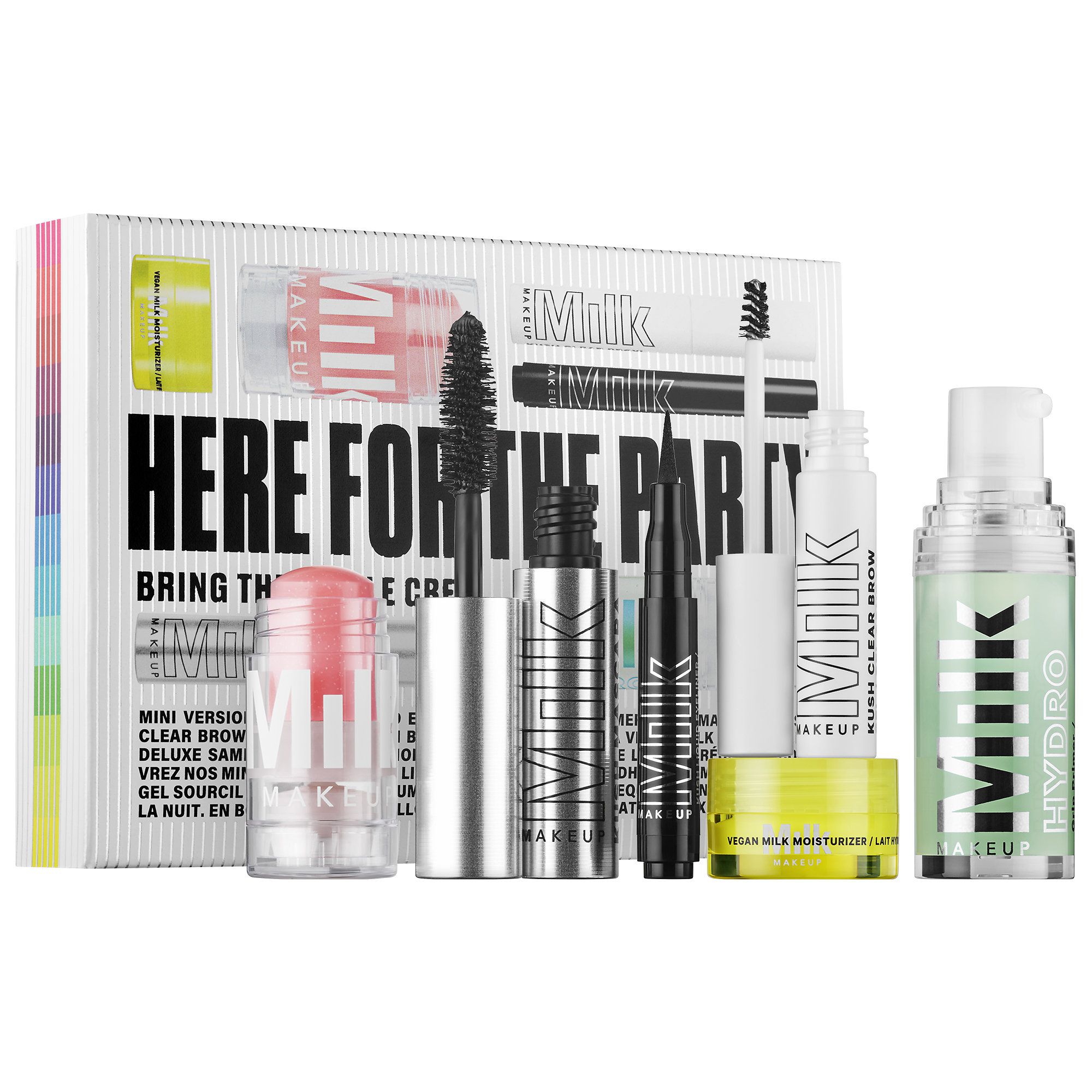 Give your makeup-obsessed vegan bestie the gift that keeps on giving with this set of mini and full-size vegan cosmetics from beloved beauty brand Milk. Not only is the whole set vegan, cruelty-free, and gluten-free, but it's also free of sulfates, parabens, and formaldehydes.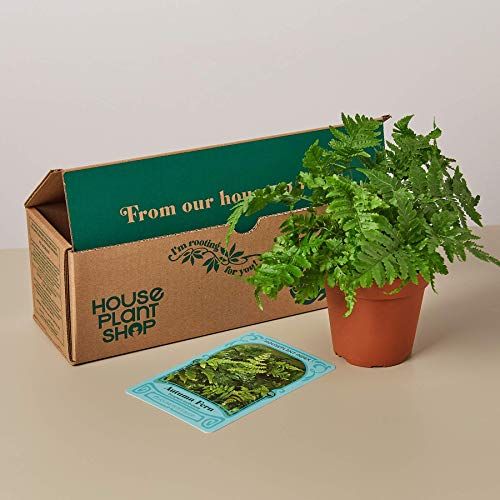 Has your friend always wanted to grow their own jungle at home, but doesn't know where to start? House Plant Box sends them one indoor plant a month from a variety of categories, giving new plant parents plenty of time to practice their green thumb in between. Since you already know your vegan is an animal lover, gift them this pet-friendly option.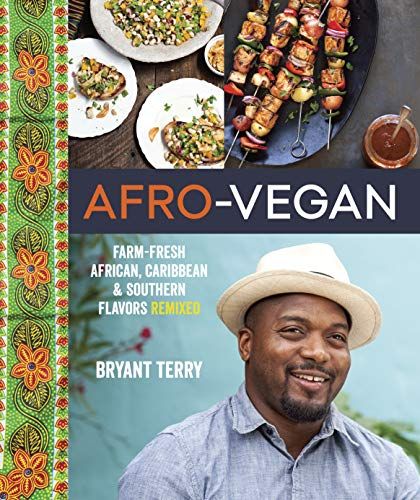 Whoever said vegan food was boring was seriously disturbed—and clearly never read Bryant's Terry cookbook. Your plant-based pal won't find any bland tofu recipes here. Instead, this book will dazzle vegheads and omnivores alike with "remixes" of classic African, Caribbean, and Southern flavors—all veganized.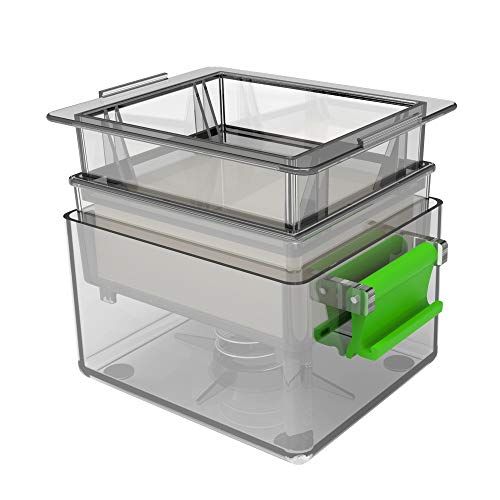 Every vegan knows tofu is only boring if you let it be. Gift them this handy kitchen tool so they can make crispier, tastier tofu (the less water it has, the more flavor it can soak up from their fave marinade) without an extra 20 minutes of waiting around. Plus, it's translucent so you can watch the #satisfying squeeze as the tofu presses.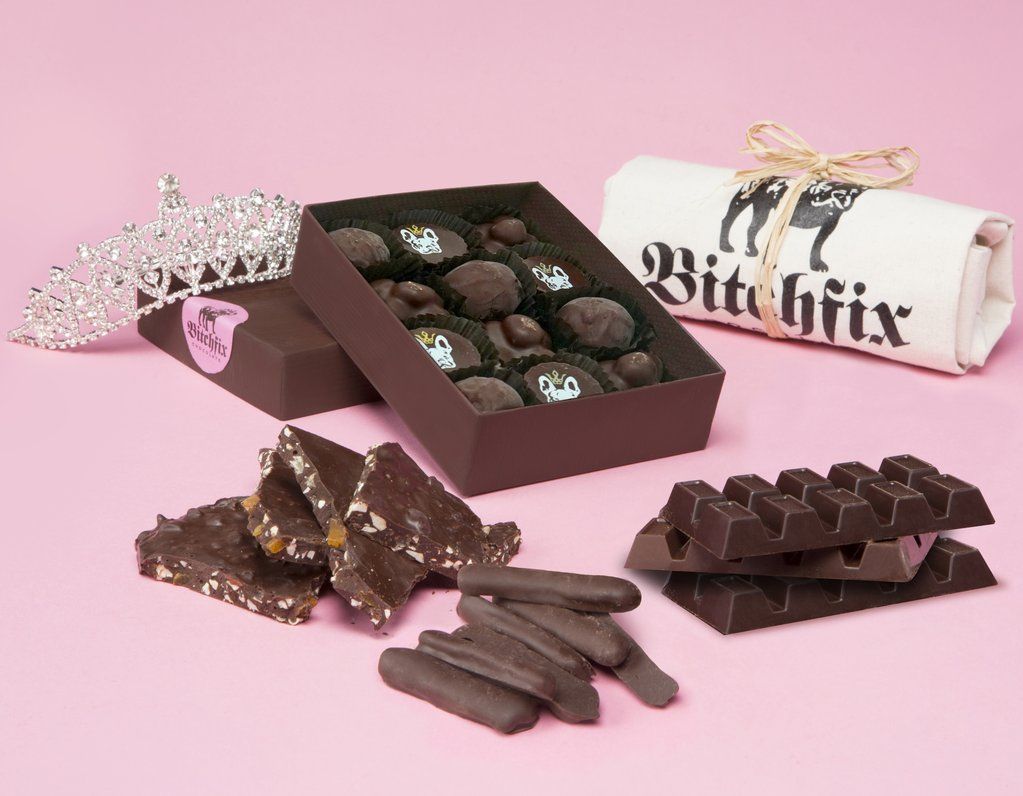 With a snarky name and a heartwarming mission, Bitchfix is a chocolate subscription service that gives back: 10 percent of all sales goes to help spay and neuter at-risk dogs. With this all-vegan chocolate box, your friend not only gets plenty of chocolate, but also a tiara and canvas tote.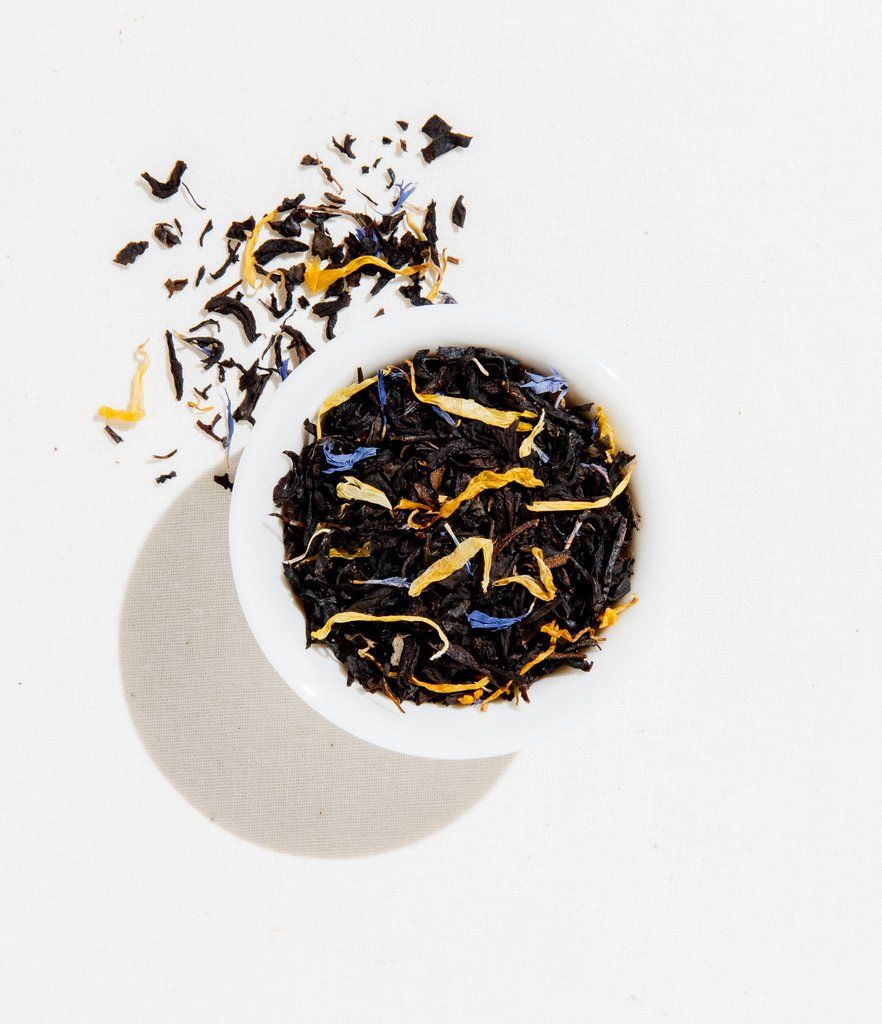 Whether your vegan friend takes their tea with a splash of oat milk or plain, they'll love this organic black tea blend with a delish twist. Art of Tea's Brooklyn loose-leaf tea features notes of rich Madagascar vanilla for full-bodied flavor.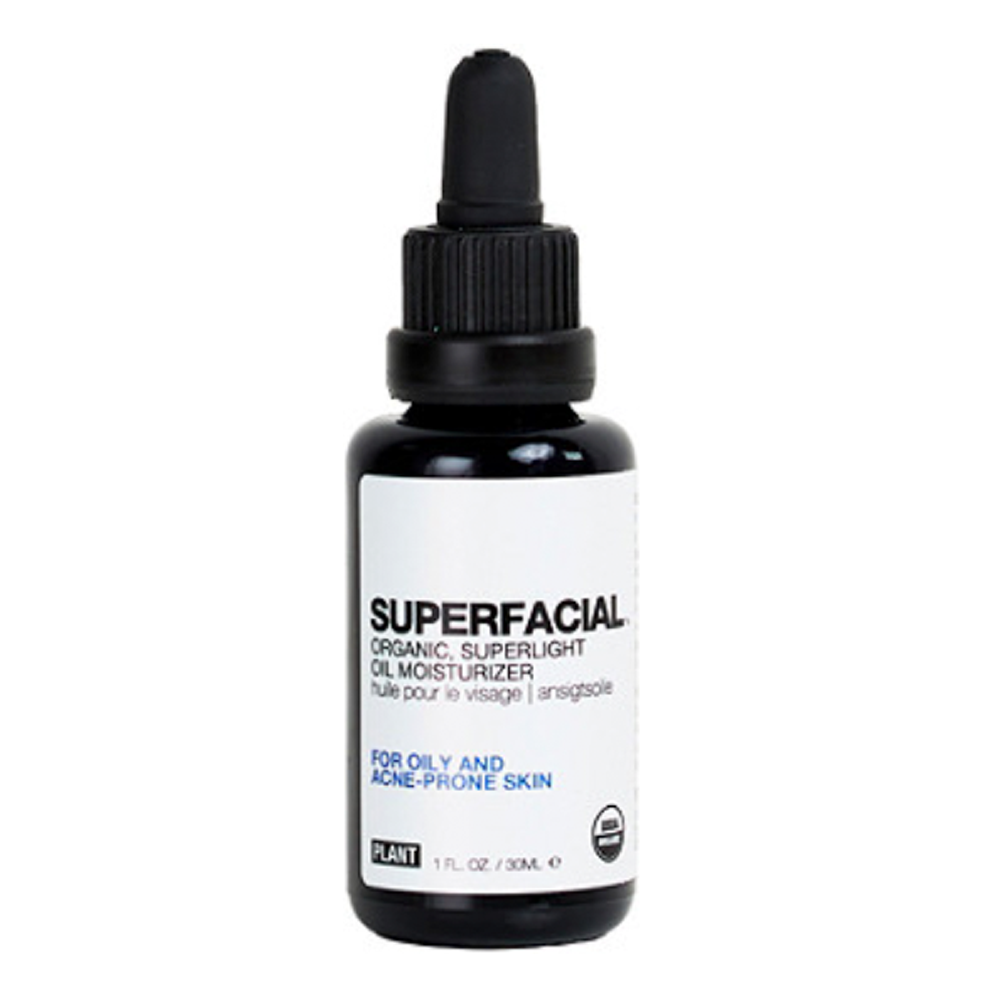 Vegan skincare products can be tough to find, so your friend will def appreciate you doing the hard work for them. This lightweight, quick-absorbing moisturizing serum is perfect for oily and acne-prone skin types. Thanks to its soothing white tea seed oil, astringent hazelnut oil, and antioxidant-loaded pomegranate oil, the moisturizer delivers deep hydration while discouraging skin from producing too much oil of its own.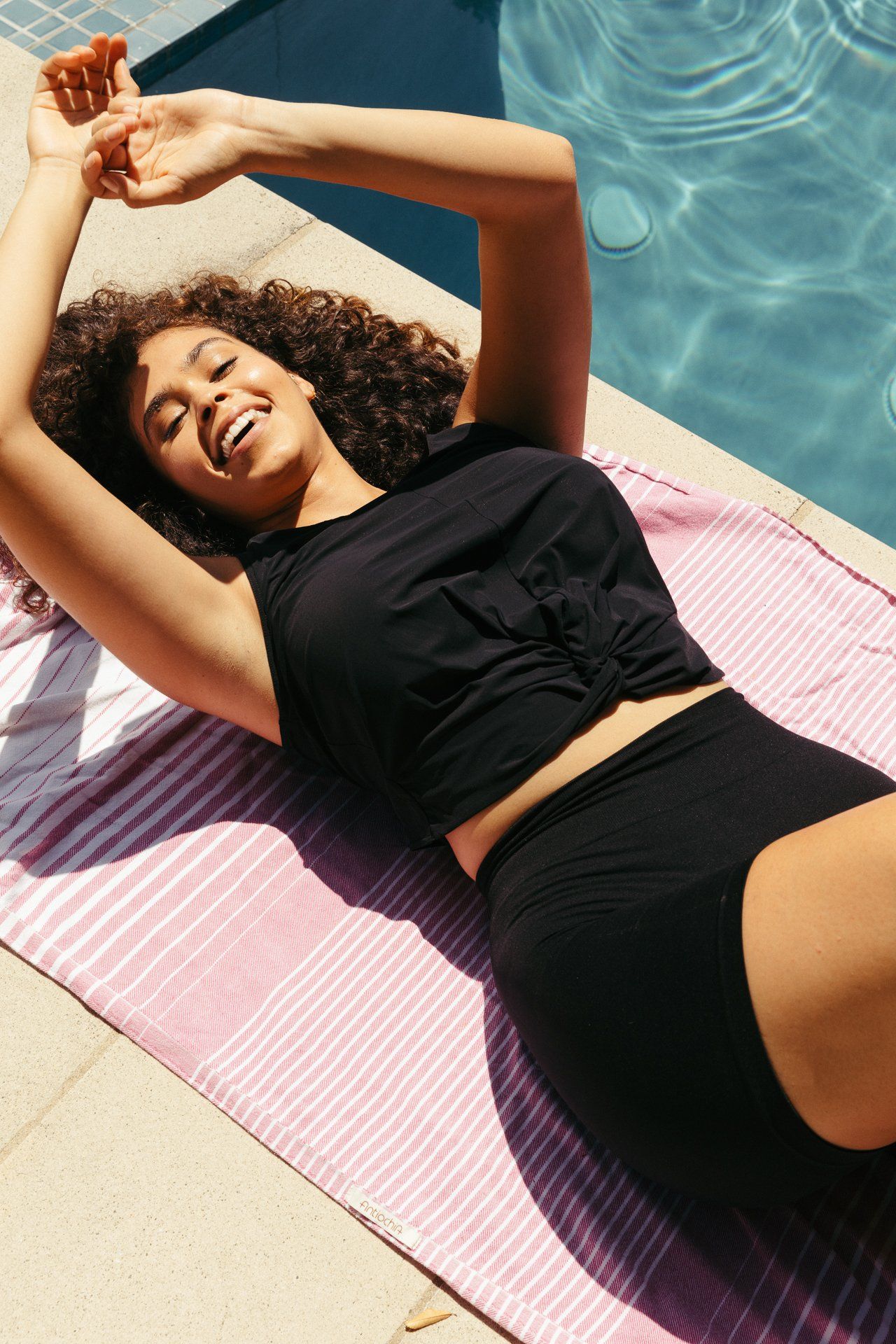 Want to make sure your vegan pal looks cute whether they're doing yoga at home or meeting up with friends for a plant-based picnic? This front-twist, cropped tank is perfect for both workouts and weekends. Plus, it's made ethically in California, and Rec Room has pledged to donate 1% of every purchase to carbon offset projects via reforestation.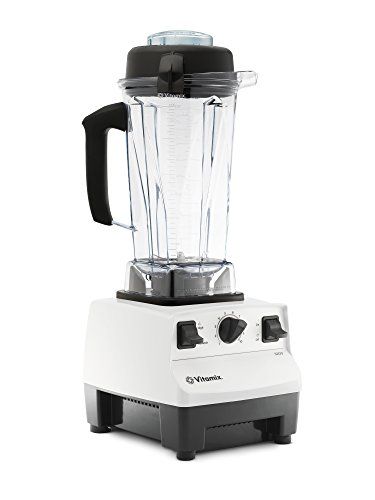 It's the Rolls-Royce of vegan accessories. If you were headed to a deserted island, you'd grab this blender before taking your partner. (Another mouth to feed?! You're making the smart choice here.) Of course, it's the Vitamix. Hefty price tag, but plenty of juice—literal and figurative—to go around.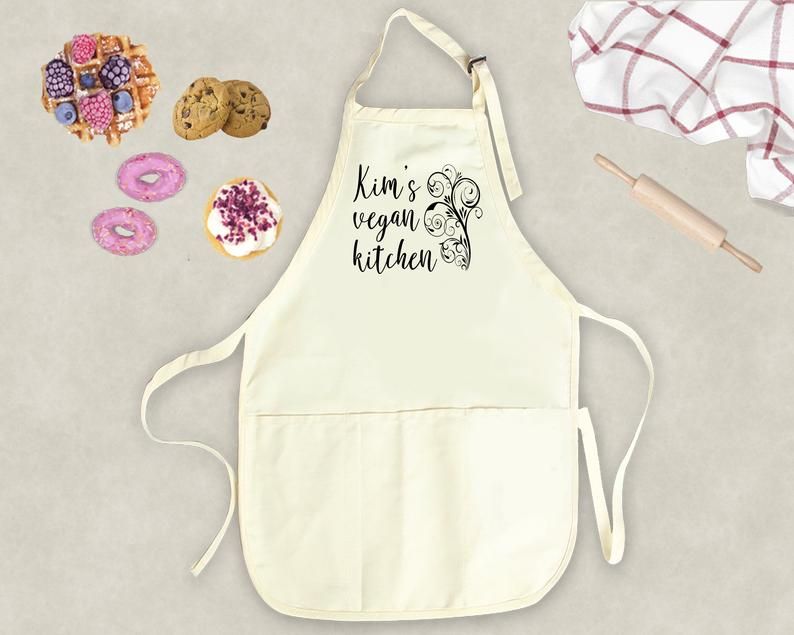 Sometimes a cute "I'm Vegan!" apron just isn't enough—add your loved one's name to make it all their own. This option comes in two colors, and any name can be put on the front, along with a vegan tagline of your choice. (Hopefully they'll repay you with some homemade vegan cookies…)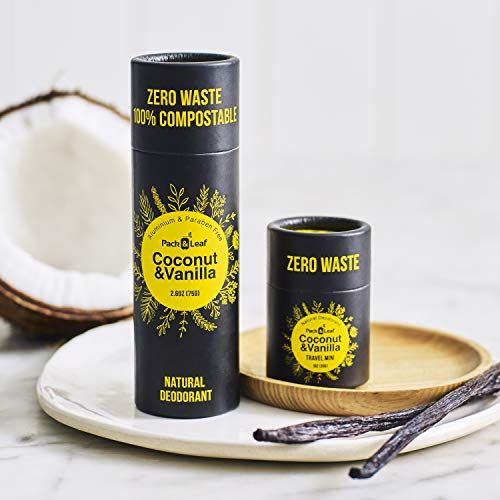 If you've got an eco-conscious vegan on your hands, they're probably trying to reduce the waste in their life. Enter this coconut and vanilla-scented natural deodorant that comes in a totally compostable package.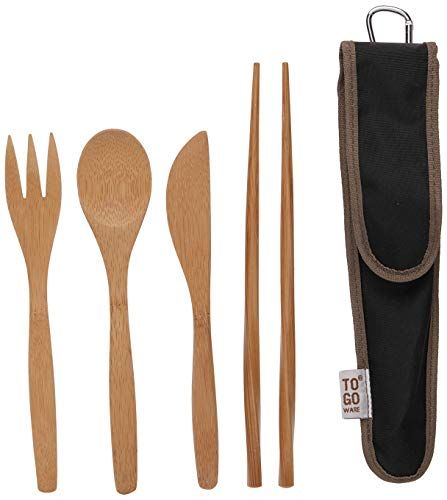 For your friend who's always packing the snazziest lunch, get them a set of bamboo utensils with a trendy carrying case. It even comes with chopsticks for vegan sushi!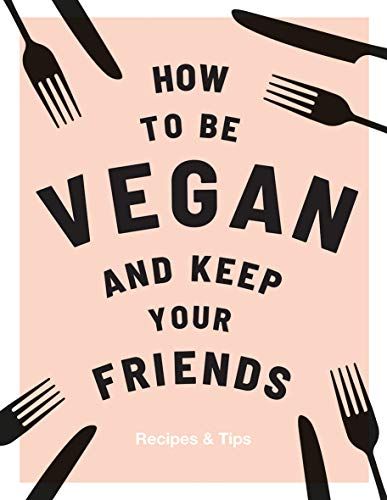 Being a veghead isn't as easy as grabbing a cookbook and a can of chickpeas: This book addresses the good, the bad, and the ugly about going vegan. It pairs recipes with helpful tips and tricks to navigating an alternative lifestyle in a carnivore-centric world. (Friends not included.)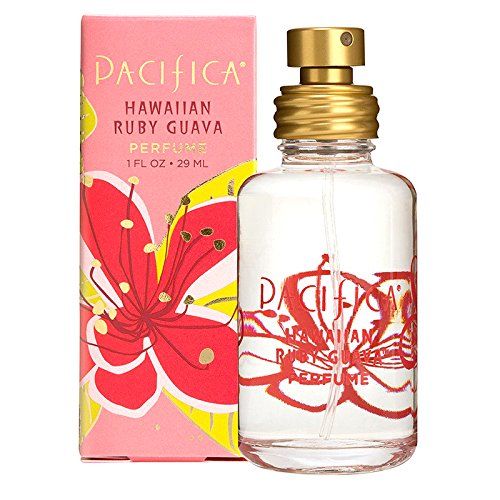 Veganism is all about what's best for your body and the planet—shouldn't smelling great be part of that, too? Pacifica perfume is vegan and cruelty-free and comes in all kinds of interesting scents, from classic Island Vanilla to Hawaiian Ruby Guava.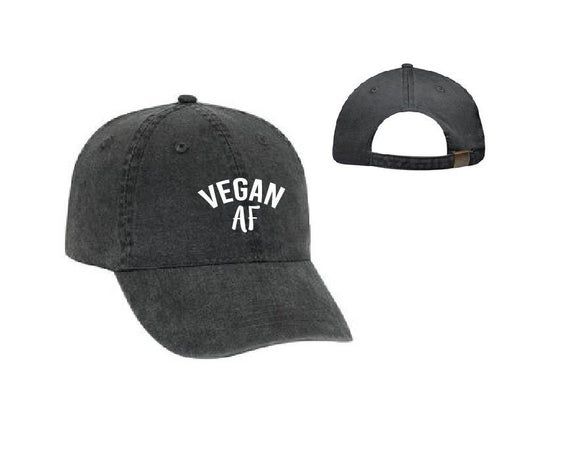 The "dad cap" trend is far from over—help your vegan friend wear their lifestyle right on their forehead with this embroidered hat. It also comes in eight different colors.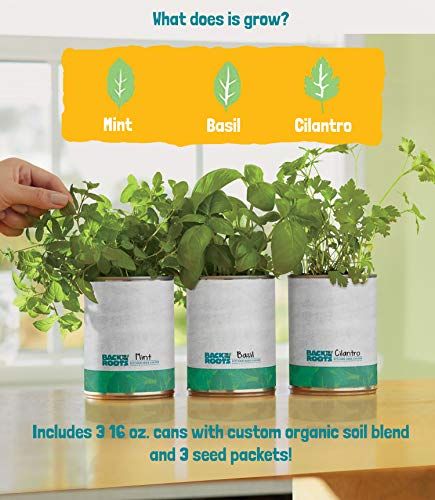 If you want to add flavor and reduce stress in your friend's life, give 'em an herb garden. This set allows them to grow basil, mint, and cilantro from the comfort of their home. No balcony needed!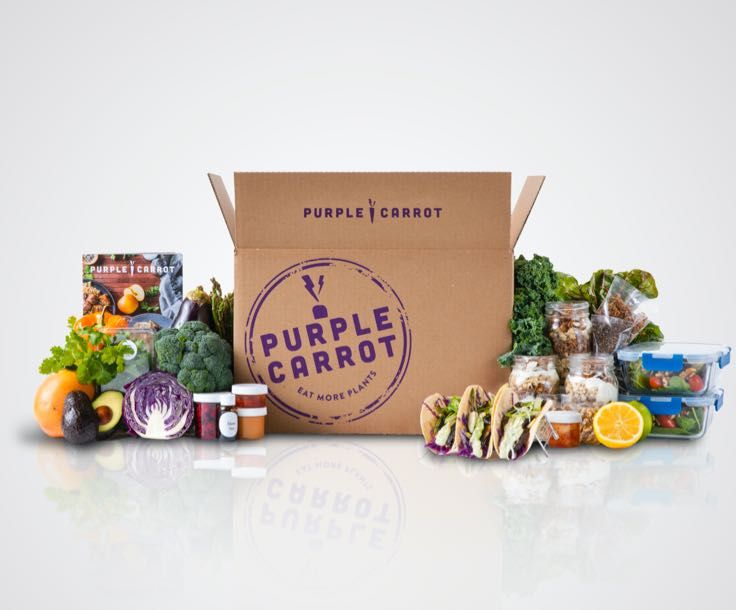 If they've been wanting to hop on the meal delivery box trend but haven't found a great vegan option yet, Purple Carrot is the perfect gift. The company thinks beyond the standard "dinner" and has options for breakfast, lunch, and pre-packaged snacks, too!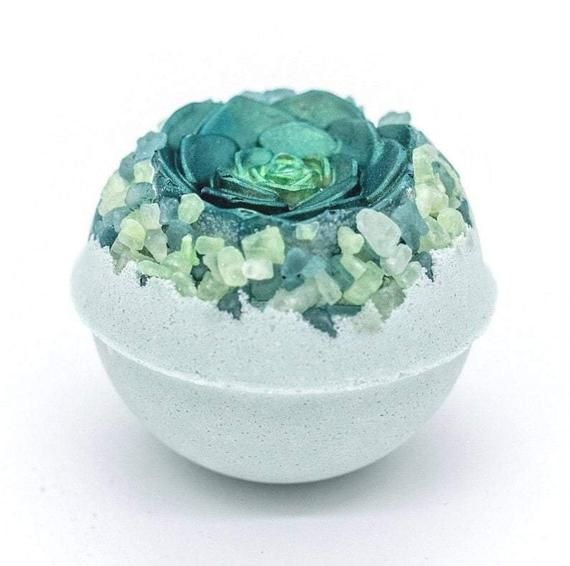 Bath bombs are great and all, but a bath bomb that keeps on giving? That's the dream. This one does just that: After it's done fizzing in your tub, an organic oatmeal succulent-shaped soap is left over for later use.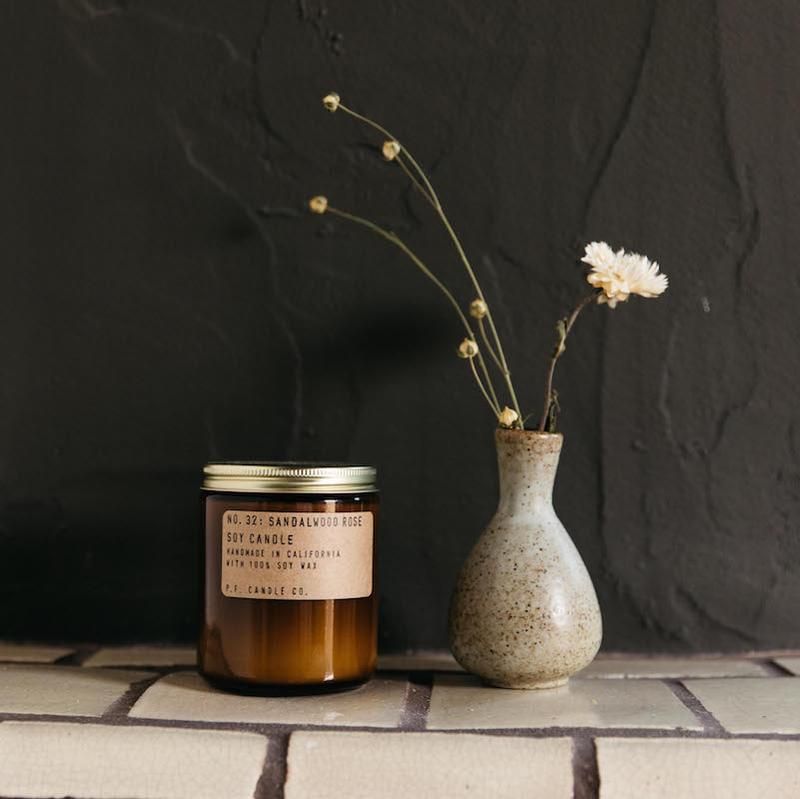 The perfect complement to a vegan bath bomb? A vegan and cruelty-free soy candle, of course! The collection from P. F. Candle Company has some of the best scents around, from black fig to sandalwood rose.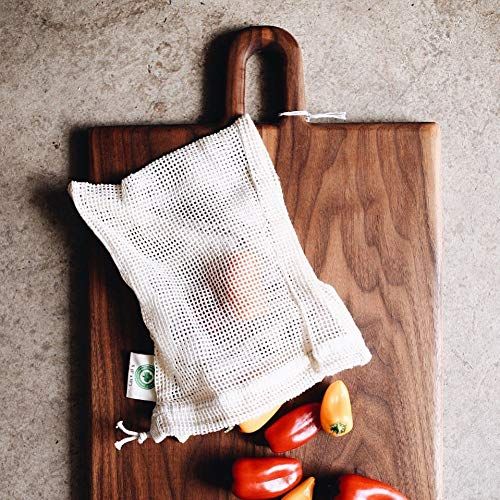 Be gone, plastic! These rustic produce bags come in a variety of sizes and are perfect for toting around the grocery store. The best part: They're easy to wash and can be used over and over again.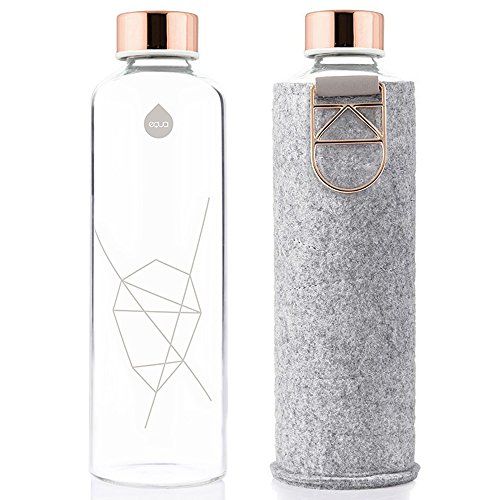 For that vegan friend who always looks chic, this sleek reusable water bottle is break-resistant and has a felt cover for added protection. Your giftee will love reducing waste, as well as having the coolest water bottle around during workouts.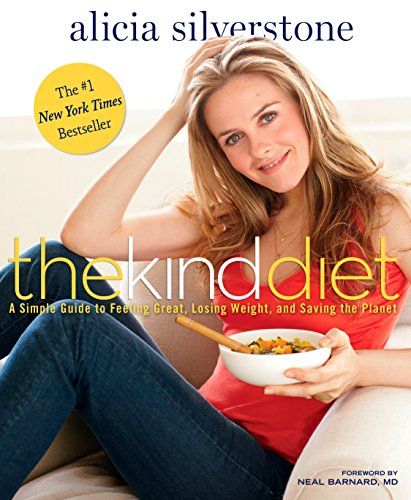 You may know Alicia Silverstone best from her bubble gum-snapping role as Cher in Clueless, but she's also been an outspoken advocate for a vegan lifestyle. In her cookbook, she focuses on super-clean eating and links it all back to scientific studies and her personal experience. Eating meat? Ugh, as if!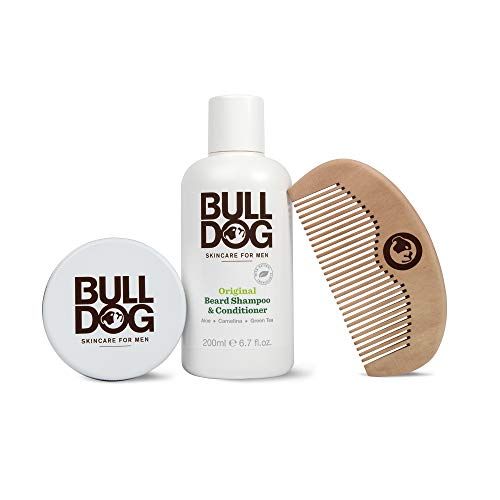 Why should femmes have all the fun? Help the bearded veg-head in your life take care of their facial hair (and the skin under it!) with this kit full of vegan essentials. Beard Balm softens the hairs and makes their mane look a little less scraggly, while the beard shampoo and conditioner are made for gentle cleansing.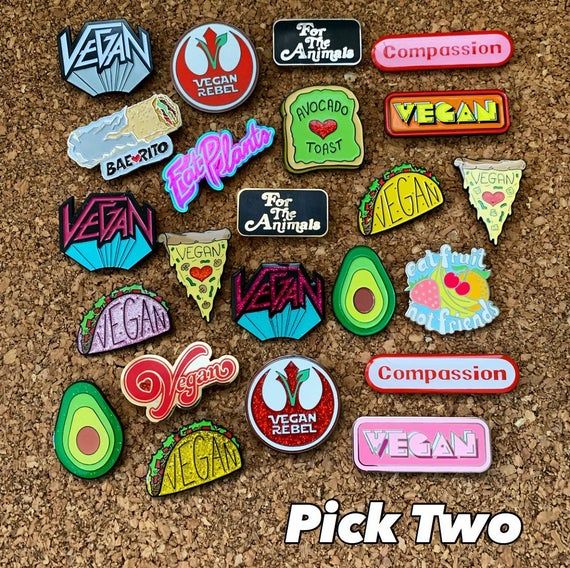 The best accessory for a great vegan leather jacket is a few bright and colorful pins. Whether your pal wants to wear avocados or vegan tacos on their sleeve, look no further than this collection of cute catchphrases and even a cartoon pizza.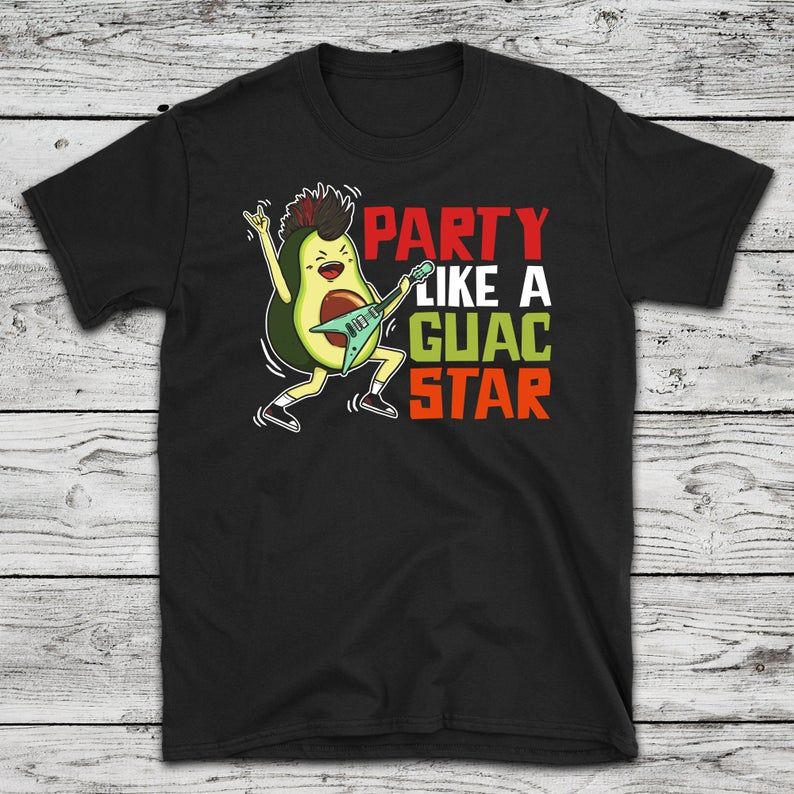 In case there wasn't enough avocado memorabilia in their closet already, gift 'em this cute rocker tee. You can even grab it in a wide array of colors, so the whole squad can look cute and ready for (vegan) tacos.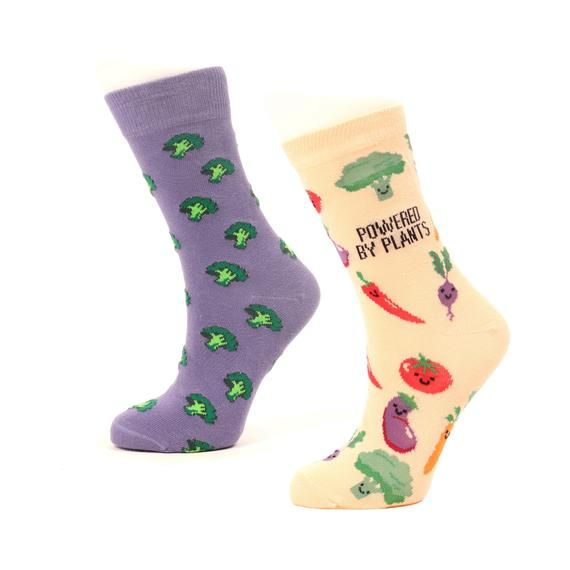 They're already vegan from their head to their toes, and shouldn't their socks reflect that?
On top of so many great cookbooks, get your friend an annual subscription to VegNews. Each month's issue is full of new recipes and gorgeous photography; the hardest choice will be deciding what to make first!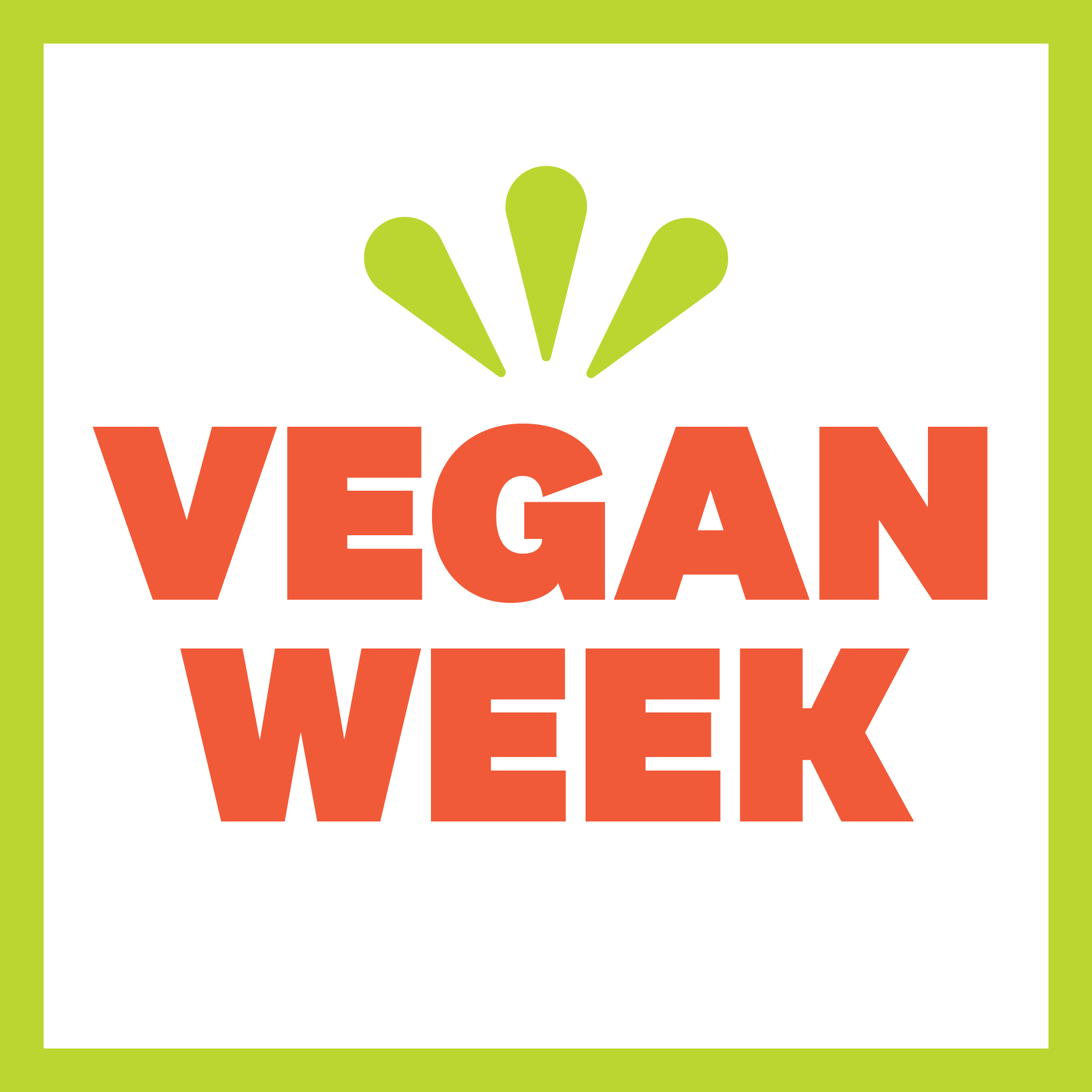 This article is part of Women's Health's 2020 Vegan Week click here for more.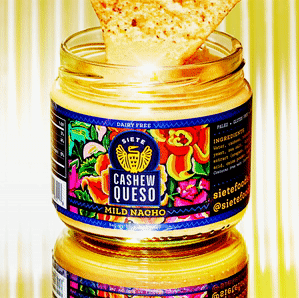 Source: Read Full Article