'Married at First Sight': Olivia Thinks Brett Owes Henry's Friend an Apology For Hitting on Her
Brett Lindsey and Olivia Cornu had a tumultuous marriage and explosive breakup on Lifetime's Married at First Sight season 11 in New Orleans. But the couple's problems actually seemed to begin even before their wedding.
Unbeknownst to 30-year-old Olivia, a nurse practitioner, at the time, 35-year-old systems administrator Brett flirted with another woman at his own bachelor party. Kristin – a close friend of Brett's castmate, Henry Rodriguez, who was married to Christina – appeared to be deeply uncomfortable when the soon-to-be-married Brett hit on her on camera.
At the October 29 Married at First Sight reunion, hosted by Kevin Frazier, Olivia and Henry both looked back at the awkward moment with disgust.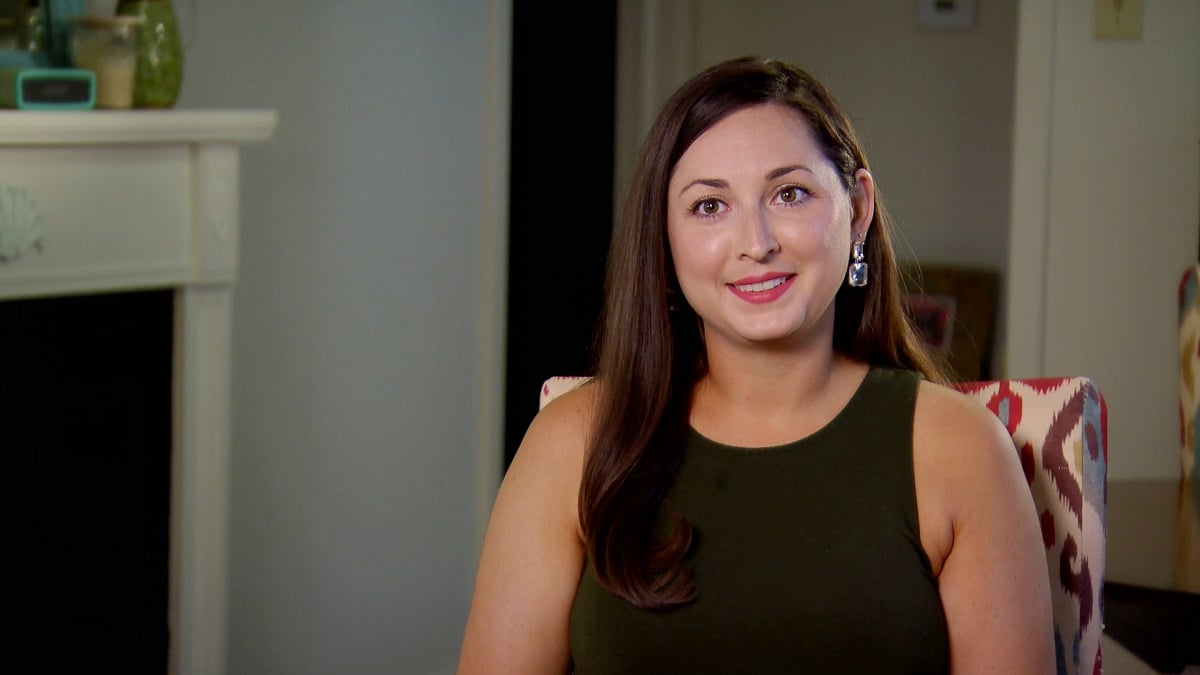 Brett openly flirted with Henry's friend at his bachelor party
At the Married at First Sight season 11 grooms' joint bachelor party, Brett raised eyebrows by openly flirting with Henry's good friend, Kristin.
Implying that he thought Henry had dated Kristin in the past, Brett leaned in and said, "He's got great taste. What happened?"
Looking uncomfortable, Kristin told Brett she and Henry were "just friends."
"Really?" Brett said skeptically. "I don't believe that."
"Well, you don't have to believe me," Kristin replied, visibly annoyed now. "You don't know me."
Brett seemed to take this as an opening and tried to keep the conversation going. "Tell me more," the Married at First Sight star asked her.
Henry's friend took the opportunity to remind Brett that he was just about to get married.
"This night is about you, so let's just keep it about you and your engagement," Kristin told him, effectively closing out the conversation.
As for Henry, he seemed shocked and offended by Brett's behavior. "This dude's terrible," Henry muttered about his castmate.
Henry said his castmate's behavior was 'obnoxious' and inappropriate
On the Married at First Sight reunion, Henry told his castmates that he got a bad impression of Brett right away. He immediately perceived him as self-serving and somewhat "obnoxious."
"I just read him to be who he was right off the bat," Henry said.
"I think his type of personality can maybe deceive people at first, but I thought he was kind of obnoxious," the Married at First Sight star continued. "I questioned his intentions."
This didn't surprise Olivia, who nodded knowingly as Henry spoke. Throughout the season, she frequently accused Brett of applying to be on the show for the wrong reasons – and of not being "genuine." She even suggested that he could be a different person entirely when the cameras weren't rolling.
As for Kristin's response to Brett's flirtatious remarks, Henry told Frazier his friend was "really bothered" by the fact that Brett was doing so when he was just about to get married. She, too, wondered if he truly wanted to get married for life and find love, given his wandering eyes.
Olivia said Brett should apologize to Kristin for his actions
Olivia agreed with Henry's assessment of her estranged husband. She sometimes accused Brett of being a "serial dater" – he even went on a date just weeks before their wedding – and thought he wanted attention from various women more than he truly wanted a wife.
"I think the way he acted at the bachelor party was exactly the way he acted throughout his whole marriage," Henry said on the reunion, with Olivia nodding emphatically in agreement.
As for Olivia, she said she was shocked by Brett's behavior. While she'd been warned about his flirty behavior at the party, it was even worse than she imagined.
"It was more disgusting seeing it on TV than what I heard about," Olivia said, "and I feel bad for Kristin. I feel like he owes her an apology."
The Married at First Sight star also claimed that Brett was "dating like wildfire" almost immediately after they separated – even matching with many of her friends on dating apps.
Source: Read Full Article