"sMothered": What Other Reality Show Has Mother-Daughter Duo Dawn and Cher Been On In The Past?
Everyone's latest TV is finally here!
TLC's sMothered premiered this past weekend and those who've gotten a chance to watch it just can't get enough of these mother-daughter duos.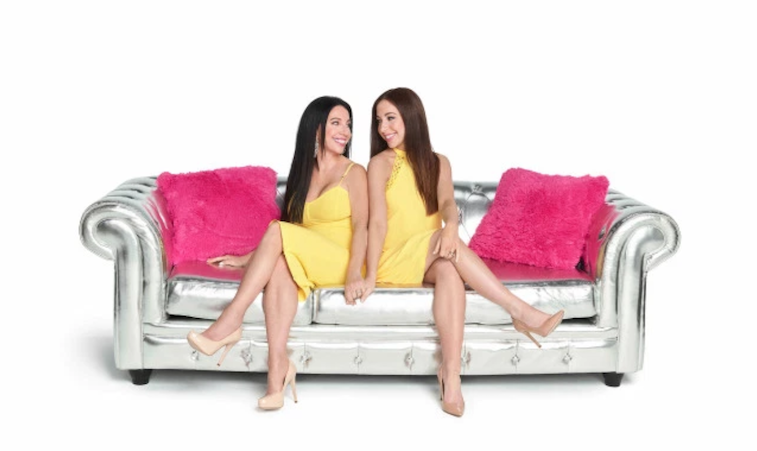 One duo in particular is mother and daughter lookalikes Dawn and Cher.
Though we get to see just how close of a relationship these ladies have, this isn't the first time Dawn and Cher have showcased their close bond on television.
They were once on a well-known MTV reality series
If you watched the new TLC series sMothered and the mother-daughter duo Cher and Dawn looked pretty familiar, there's a great possibility you've seen them before.
As it turns out, this isn't the first reality television experience Cher and Dawn have been on.
Back in 2007, Cher was given the opportunity many of us longed for at that time and was featured on an episode of MTV's My Super Sweet Sixteen.
A year later, Cher was on Exiled, a reality show involving a trip to the jungles of Panama.
Now that Cher has officially returned to reality tv, she is excited to work alongside her mother and continue making more special memories.
"People knew who I was when I was 16 years old but a lot has changed," she says. "I'm excited to share the adult me with the world."
With Cher now co-starring on TLC's sMothered, we can now see that she and her mother aren't the only mother-daughter pair with an extremely close relationship.
This new series will test their relationship
Aside from watching Cher plan the birthday party of her dreams, fans were able to see just how close she was to her mother, Dawn, back in 2007.
Even back then, Cher and Dawn had the ideal mother-daughter relationship and they have remained super close over the years.
Since My Super Sweet Sixteen, Cher has moved to New York City with her husband while Dawn has remained in Florida.
Though they are states away from each other, Cher and Dawn are in constant contact, even talking on the phone multiple times a day.
Though Dawn and Cher have been able to maintain their close bond, despite them living in different states, a huge secret has the possibility of coming between them.
This season of sMothered, Cher is faced with the conflict of how to share the news of her pregnancy with her mother.
Cher is eager to tell Dawn about her pregnancy before anyone else, but her husband feels as though they should tell the whole family at the same time.
With this being a huge announcement, Cher is afraid that if she tells her mother first, her husband will be upset and if she goes along with what her husband wants, Dawn could be the one who is left hurt.
To see just how much Cher and Dawn's relationship is tested this season, tune into TLC every Sunday at 10 p.m. ET to catch Cher, Dawn, and the other mother-daughter duos as they showcase their extremely close bonds.
Source: Read Full Article