Tarek El Moussa Gets the Best News a Year After His Divorce With Christina Anstead
While their marriage may have flopped, Flip or Flop stars Tarek El Moussa and Christina Anstead have been doing pretty well for themselves after their divorce.
After seven seasons together on their HGTV special Flip or Flop, the two have both been offered their own shows and have moved on. But fans are wondering, will Tarek's new show be successful without Christina's presence?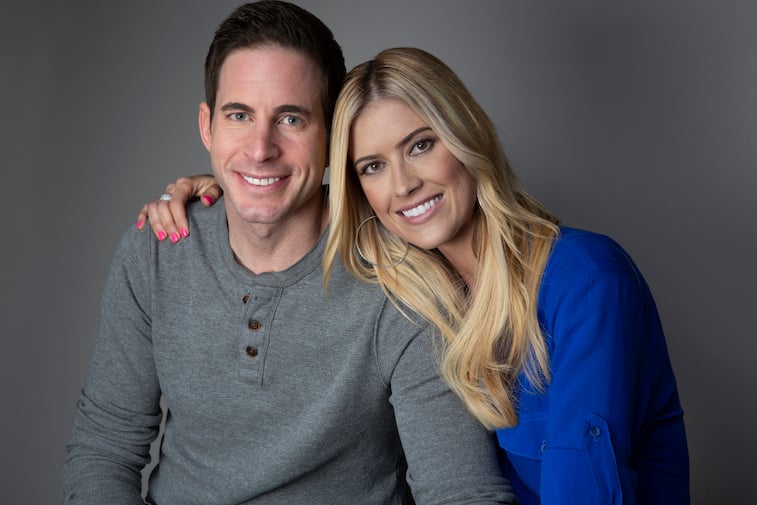 Tarek El Moussa and Christina Anstead on HGTV
For years the real estate power couple has kept us entertained on HGTV by turning a ramshackle house into a modern masterpiece, and usually turning quite the profit too. They've flipped hundreds of homes together, but their first flip is what put them on the map.
They purchased a home and made a modest profit from their first flip, all while Christina was pregnant with their daughter, Taylor. But, what really made a difference in their lives was the home video Tarek made of their flip, and his guts in submitting it to production companies.
Almost immediately, HGTV called them up and they filmed the pilot episode of their now-popular remodeling show.
Their divorce
Personal tragedy and professional pressures ultimately led to the end of Tarek and Christina's ten-year marriage. Tarek's battle with thyroid cancer definitely took its toll on the couple emotionally.
When that is added to their emotional turmoil of the grueling schedule of their show and Christina's struggles with fertility and miscarriage it simply proved to be too much.
Christina's new life
Their divorce was finalized in January 2018 and Christina's relationship with Ant Anstead was already public knowledge. After a whirlwind year of dating, the couple married in a private, small ceremony in their home.
Christina's newfound happiness kept her gushing to reporters as the couple's new family seems to get along very well. Christina's two kids and Ant's two children were all present at their wedding.
Recently, the pair announced that they are expecting a child. In a happy gender-reveal Instagram post, Christina tells fans that they will be adding a little boy to the family.
"It's a boy!" She raves, " @ant_anstead, the kids and I are so excited! This blended family cannot wait to add our 5th child to the mix!"
Tarek's great news: A new show
In addition to an HGTV web series, People reports Tarek will be getting is very own HGTV television show. The show is still unnamed, but sources say the episodes "will follow [him] as he mentors rookie house flippers and helps them renovate homes for a profit." He's going to use his expertise in flipping homes and purchasing real estate to help others do the same.
On Instagram, Tarek credits fans for his successes. He knows that he wouldn't be where he is today without the support of fans and of the people who have religiously watched his family on HGTV.
"Without your support," he captions his Instagram reveal of his new show, "this would not be possible!! So…from the bottom of my heart….thank you so much!!!!! It feels good to know you make others feel good so know that I'm feeling really good because of you. You ALL made my day!!!! New beginnings and I'm just getting started!!"
He hopes to continue to draw viewers into his shows by capitalizing on fans' love for his family and portraying how he is able to have a professional life and still be a great single, father.
Flip or Flop has been renewed for Season 8, but with all of their other obligations, we suspect this could be the final season of the show.
Source: Read Full Article