Thanksgiving 'Challah-Day' stuffing has cranberries, chestnuts, mushrooms and more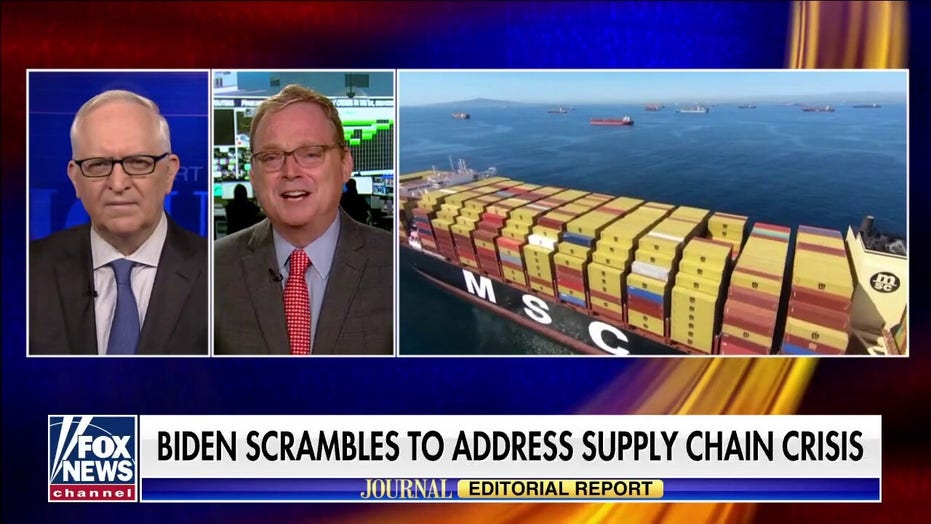 Inflation is looking less temporary than originally advertised
What's behind the high price of everything – and what will be the political cost?
Nothing says Thanksgiving like holiday stuffing.
Bonnie Taub-Dix, RDN, nutrition consultant, media trainer, and author of Read It Before You Eat It – Taking You from Label to Table has been making Thanksgiving dinner for more than 25 years. This "challah-day" stuffing reigns supreme as her top choice.
With hints of sweetness from the challah, cranberries, apricots, chestnuts and figs; mushrooms, garlic, and onion, balance things out with savory flavor, while fresh herbs like parsley, thyme and rosemary (or whatever you have on hand — dried herbs work, too) round out the mix.
Experiment with nuts, as well, which add a nice element of texture to the dish. Vegetarian? Swap low-sodium chicken broth for low-sodium veggie broth. Get the recipe below.
Thanksgiving Challah-Day Stuffing by Bonnie Taub-Dix, RDN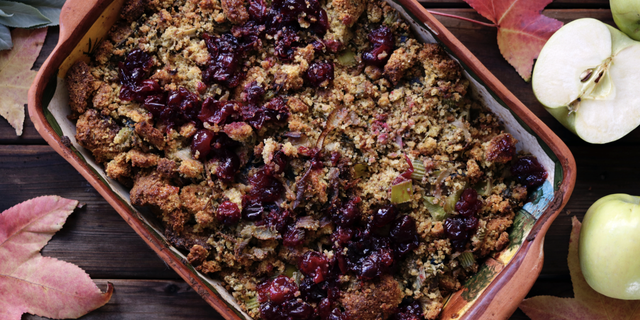 This "challah-day" stuffing from Bonnie Taub-Dix reigns supreme on her Thanksgiving menu.
(Chelsea shapouri / @primal_harmony)
Yield: 25-30 servings (½-cup each)
Prep time: 40 minutes
Cook time: 1 hour
Ingredients:
2 Challah bread rolls – torn apart into small pieces
3 tablespoons olive oil
5 cloves of garlic – minced
1 medium sweet onion – chopped
2 quarts mushrooms – sliced
4 apples – cored, peeled and coarsely chopped
3/4 cup chestnuts – roasted and chopped
1/2 cup dried cranberries
1/2 cup dried apricots – chopped
1/2 cup dried figs – chopped
1/2 cup of chopped almonds, walnuts and pecans (or any nut or nuts you like)
1/4 cup of fresh chopped parsley, thyme and rosemary (or any fresh herb or herbs you like)
4 eggs
16-ounce container of egg substitute
3 cups low-sodium chicken broth
Salt and pepper, to taste
Cooking spray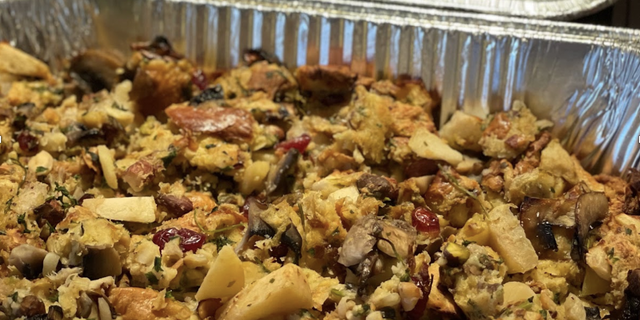 Bonnie Taub-Dix's challah stuffing includes sweet onions, cranberries, chestnuts, mushrooms, apricots, figs, and a variety of nuts.
(Bonnie Taub-Dix, RDN)
Directions:
Source: Read Full Article