HBO also brings "His Dark Materials" after skipping 2018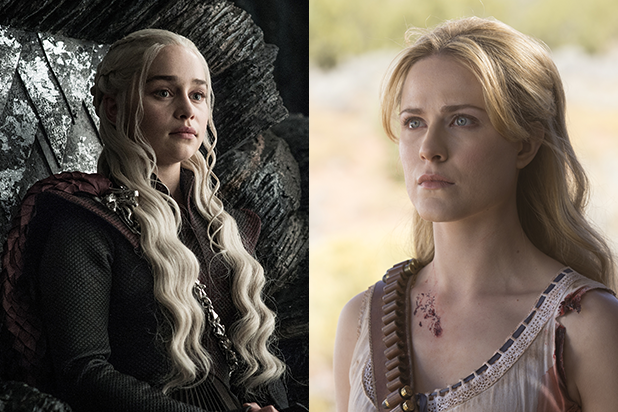 HBO
HBO is bringing "Game of Thrones" back to San Diego Comic-Con's Hall H next month for a final-season victory lap a year after skipping the convention entirely. And along with the recently concluded hit series, the network will also hold panels for "Westworld" and "His Dark Materials."
Happening Friday, July 19 at 5:30 , the last-ever "Game of Thrones" Hall H panel will be packed with key cast, including Jacob Anderson (Grey Worm), John Bradley (Samwell Tarly), Nikolaj Coster-Waldau (Jaime Lannister), Liam Cunningham (Davos Seaworth), Nathalie Emmanuel (Missandei of Naath), Iain Glen (Ser Jorah Mormont), Conleth Hill (Varys), Maisie Williams (Arya Stark) and Isaac Hempstead Wright (Bran Stark).
Series creators and showrunners David Benioff and D.B. Weiss will also attend along with director and executive producer Miguel Sapochnik, who helmed Season 8 episodes "The Long Night" and "The Bells."
The "His Dark Materials" panel happens the day before, on Thursday July 18 at 4:45 p.m. In attendance will be cast members James McAvoy (Lord Asriel), Dafne Keen (Lyra), Lin-Manuel Miranda (Lee Scoresby), executive producer Jane Tranter (executive producer) and Ruth Wilson (Mrs. Coulter).
Finally, the "Westworld" panel happens Saturday, July 20 at 1:15 p.m. Attending will be creators, executive producers and directors Jonathan Nolan and Lisa Joy, plus cast members (in alphabetical order): Ed Harris, Thandie Newton, Aaron Paul, Tessa Thompson, Evan Rachel Wood and Jeffrey Wright.
HBO will also be holding what it's calling "a surprise in-world opportunity" for its upcoming "Watchmen" series somewhere in San Diego's Gaslamp quarter, details TBD.
"Game of Thrones" did not have a presence at the fan convention last year, as HBO decided to skip the event entirely, citing production schedule conflicts for both the fantasy epic and "Westworld."
"Due to production schedules and air dates for 'Game of Thrones' and 'Westworld,' these series will not be presented at San Diego Comic-Con this summer," the network said in a statement at the time. "HBO has a longstanding relationship with SDCC, and we are very grateful for the fans' enthusiastic response over the years. We look forward to returning in the future."
Last year's skip marked the first time "Game of Thrones" was absent from the convention since it debuted in 2011.
Source: Read Full Article