Women's World Cup: Who's playing, schedule and everything else you need to know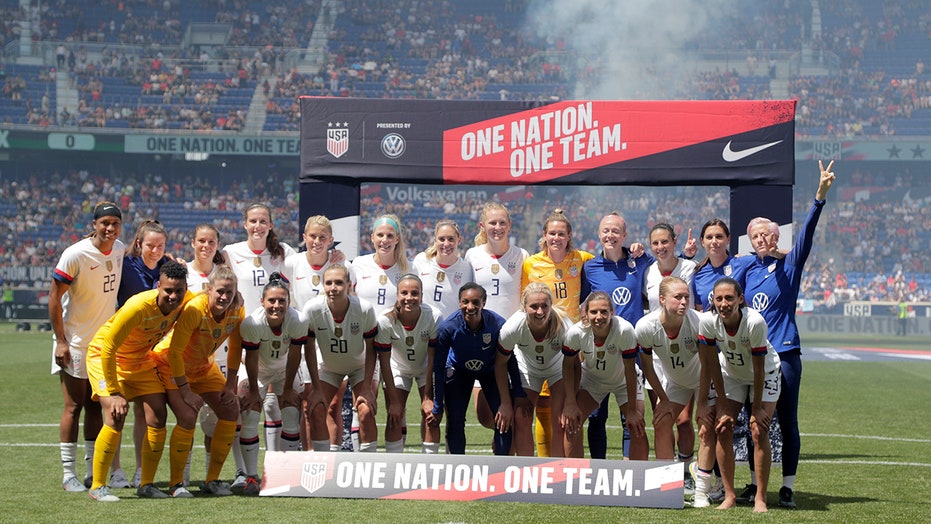 2019 FIFA Women's World Cup: What to know
What to know about the highly-anticipated 2019 FIFA Women's World Cup in France. Who's expected to win, where to watch, and which teams are the underdogs?
Twenty years ago this summer, the U.S. women's national soccer team lifted the FIFA World Cup trophy after Brandi Chastain infamously lifted her shirt in spontaneous celebration for the team's penalty shootout win over China.
Next month, the American women seek a fourth world cup star on their uniforms and try to do the near-impossible: win back-to-back championships.
The highly anticipated 2019 FIFA Women's World Cup kicks off June 7 for a month-long tournament taking 24 teams and thousands of fans all across France.
The world's biggest women's sports tournament will be broadcast live in the U.S. on Fox Sports.
And if you're not a women's soccer diehard, that's ok –  whether first-time viewer or mega fan, here's what you need to know:
WHO'S PLAYING?
Twenty-four teams have qualified for the 2019 World Cup tournament. Host France – which is one of the favorites to make a deep run (and maybe even win) – automatically qualified.
The USA, the tournament's defending champs, qualified for its eighth World Cup. The team enters the tournament unbeaten in its last nine matches, most recently a 3-0 win against Mexico on Sunday.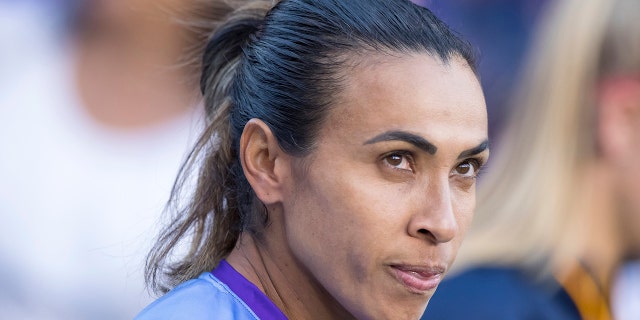 Forward Marta will represent Brazil at this year's FIFA Women's World Cup. (Photo by Andrew Bershaw/Icon Sportswire via Getty Images)
Germany, Brazil – which boasts star forward Marta – Japan, Nigeria, Norway and Sweden have also qualified. All six, along with the U.S., have participated in every women's world cup held so far.
Chile, Jamaica, Scotland and South Africa are making their Women's World Cup debut, while Italy will take part in the event for the first time since 1999. Argentina qualified for the first time since 2007.
The other teams to qualify: Australia, South Korea, Thailand, Cameroon, Canada, New Zealand, England, Netherlands and Spain.
WHO IS REPRESENTING THE US?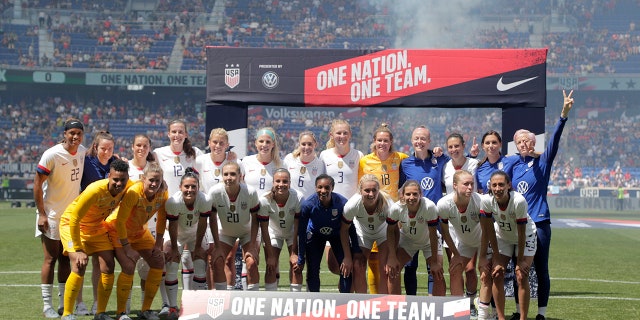 Members of the United States women's national team which is headed to the FIFA Women's World Cup, gather for fans during a send-off ceremony following an international friendly soccer match against Mexico, Sunday, May 26, 2019, in Harrison, N.J. (AP Photo/Julio Cortez)
The American women – led by head coach Jill Ellis – are a solid mix of veterans and younger players.
WOMEN'S WORLD CUP FUN FACTS
– The United States has won the most world cup trophies with three (1991, 1999, 2015), followed by Germany (2003, 2007). Japan won in 2011.
– Marta (Brazil) is the player with the most world cup goals in tournament history at 15. The only other active player with anywhere near as many is Christine Sinclair, with 9.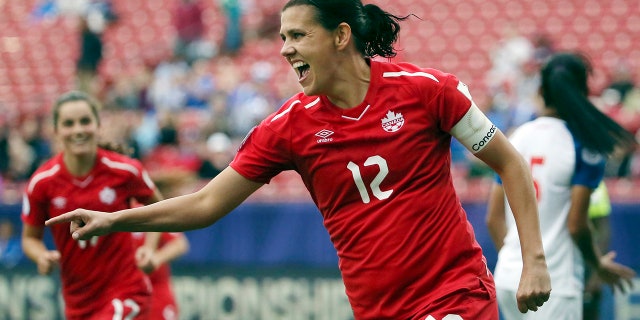 FILE – In this Oct. 14, 2018, file photo, Canada forward Christine Sinclair celebrates after scoring a goal in the second half of a soccer match at the CONCACAF women's World Cup qualifying tournament against Panama in Frisco, Texas. (AP Photo/Andy Jacobsohn, File)
– Formiga (Brazil) will play in her record seventh world cup tournament. Homare Sawa (Japan), who retired in 2015, had been tied with her with six appearances.
– The United States has the most goals scored in tournament history at 112 (and counting).
– Carli Lloyd (U.S.) has the fastest hat-trick from kickoff (16 minutes – during the 2015 final against Japan), while Fabienne Humm (Switzerland) has the fastest goal from kick off (5 minutes – against Ecuador in 2015)
– At the 2019 tournament, the U.S. will be the oldest team with an average age of 29. The youngest team in the tournament is Jamaica, with an average age of 23 years and 10 months.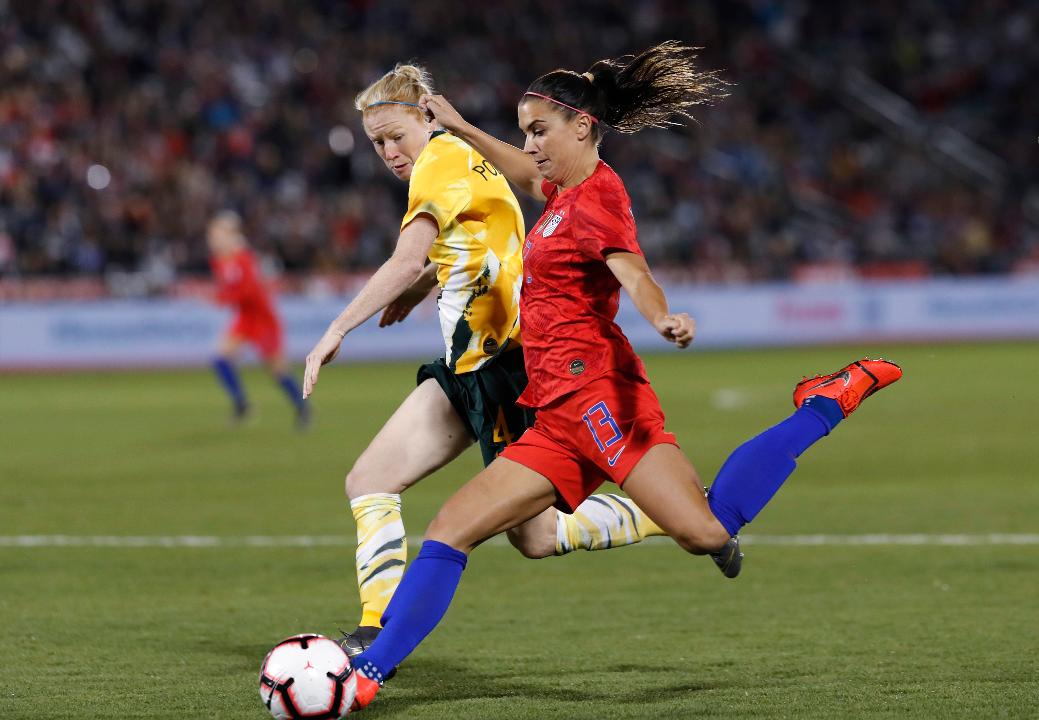 HOW TO WATCH
The World Cup will be broadcast in the U.S. exclusively on Fox Sports. Fans can watch live on FOX, FS1 and the Fox Sports app.
Fox Sports' website will include a live television feature as well as tournament highlights.
Telemundo and Universo will broadcast the games in Spanish.
Source: Read Full Article