All the Biggest Fall 2020 TV Premiere Dates We Know So Far
Despite the pandemic, fall TV continues! These are all of the TV premiere dates we know so far.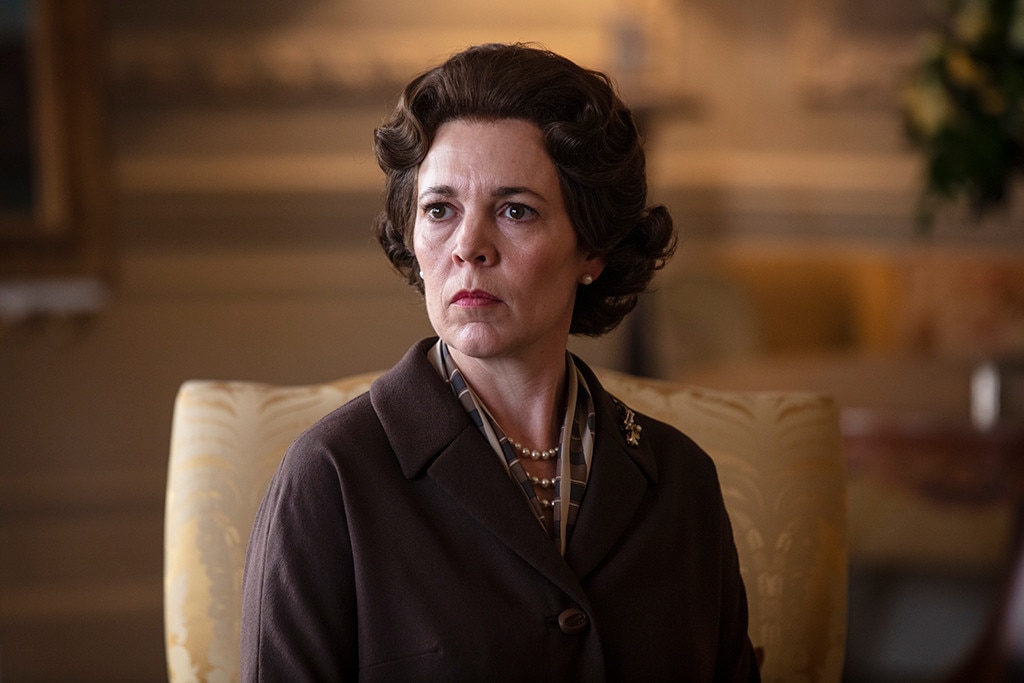 Fall TV may look a little different this year, but it is not dead. 
The coronavirus pandemic has halted or slowed production on nearly every show this year, meaning we'll have to wait a bit longer than usual for most broadcast shows to return. But that doesn't mean there aren't still shows to watch this fall, and we're keeping track of all the biggest and most promising shows that actually do have premiere dates. 
Those include popular returning shows like Supernatural, The Crown, Pen15, Fear the Walking Dead and Fargo, as well as new shows like Ratched, Woke, and Utopia. 
Most of these shows had the bulk of their filming completed before the pandemic hit, and others are going back into production now. Some shows were originally set to premiere earlier this year but were pushed back in order to give us content this fall. 
However they got made, we're thankful for them, and we still can't help but notice that even in a pandemic, there's too much TV. 
Some high-profile shows like The Bachelorette have resumed production but have not yet announced a premiere date, but we'll be sure to keep updating this gallery as more premiere dates come in. Scroll down and stay tuned! 
The former NBC show returns on Peacock on Sept. 3. 
Season two premieres Sept. 4.
The new Peacock show, a YA drama about forbidden love from the BBC, will premiere Sept. 4.
Hilary Swank goes into space, leaving her husband (Josh Charles) behind in this Netflix drama on Sept. 4.
Lamorne Morris' comedy series will arrive on Hulu on Sept. 9. 
Gabrielle Union and Jessica Alba will return to L.A.'s Finest for season two on Sept. 9.
Netflix's new musical comedy series arrives Sept. 10.
With a new host (Tyra Banks) and new COVID-related rules, DWTS will return on Sept. 14. 
Ellen returns for season 18 on Sept. 14. 
The Canadian drama stars Archie Panjabi as an investigator trying to determine what happened to a missing plane and it makes its U.S. debut on Sept. 17.
Sarah Paulson will make her debut as the villainous nurse on Sept. 18.
Season two of the beloved comedy premieres Sept. 18.
Kim Cattrall plays the matriarch of a rich Southern family who made their money on Christian TV. It premieres Sept. 21. 
Season four of the Fox hit will premiere Sept. 23 at 9 p.m., followed by the debut of I Can See Your Voice. 
The conspiracy thriller based on the British series of the same name premieres Sept. 25. 
Season four of the anthology drama will premiere Sept. 27.
Family Guy, Bless the Harts, Bob's Burgers, and Family Guy will return Sunday, Sept. 27 beginning at 8 p.m. 
The reality show, which had already filmed the upcoming 32nd season before the pandemic hit, returns Wednesday, Oct. 14 at 9 p.m. 
The Walking Dead spinoff about coming of age in the apocalypse premieres Oct. 4. 
Fox's new event series, which follows a Homeland Cybersecurity team as they deal with a rogue and dangerous AI, premieres Oct. 6.
The final seven episodes premiere Oct. 8. 
Relive the early days of the U.S. space program in this new NatGeo drama, premiering on Disney+ on Oct. 9. 
Season six of the Walking Dead spinoff premieres Oct. 11. 
Season three makes its debut on Oct. 15. 
The second half of the first season on Netflix drops on Oct. 19.
Mark Strong plays a surgeon who opens an underground clinic in London in this new drama, premiering Oct. 26.
Season four premieres Nov. 15. 
Trending Stories
Kim Kardashian's New Photos of North & Chicago Are 2020 in a Nutshell
Love Is Blind's Damian Powers Spotted With Francesca Farago
Why Britney Spears Asked Jamie Lynn to Serve as Trustee of Her Fortune
For an update on the shows that have resumed production, head over to our handy gallery! 
Source: Read Full Article