'Bachelor' Winner Cassie Randolph Tells Cosmo Some, Um, Intimate Things About Colton
Now that Cassie Randolph has graduated from micro-swim-fluencer to Bachelor royalty (seriously, these photos of her from the July issue are insanely pretty), you might think she would take her style game up a notch. Maybe upgrade those boy shorts to lace culottes or trade in her Adidas for Archlights? Nah. In fact, the 24-year-old grad student, who calls herself "such an average normal," is leaning way into her jeans and T-shirts. Especially since, according to Cassie, her Bachelor beau Colton Underwood is the one who goes HAM on clothing. And she Really! Likes! Talking! About! It!
Just minutes into her Cosmo interview about her fashion sense, Cassie brought him up.
"Honestly, Colton is super into style and he's a lot bolder than I am." And from there, she just kept going. (Attention, Bachelor Nation conspiracy theorists: Based on Cassie's gushing, this relationship is ~real~.)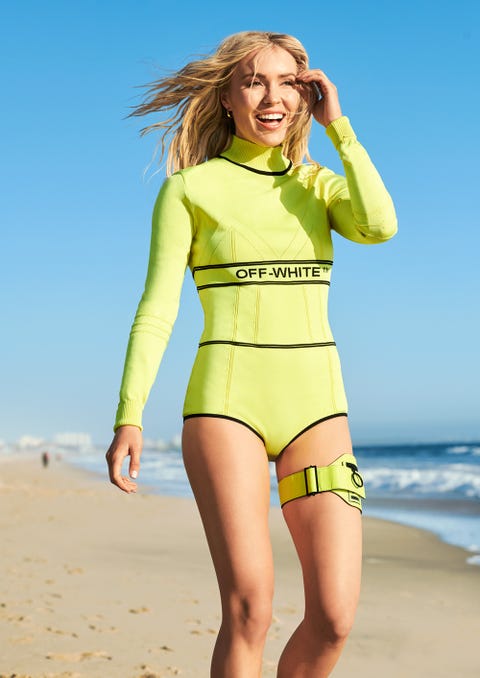 One of her fave outfits? "I wear Colton's shirts to bed and his sweatshirts outside," she says. While her own style is beachy, Colton apparently "loves fun jackets" and statement-making footwear like cheetah-print boots.
She even says that her choice of shoes while filming their season was sort of an icebreaker for Colton to flirt with her.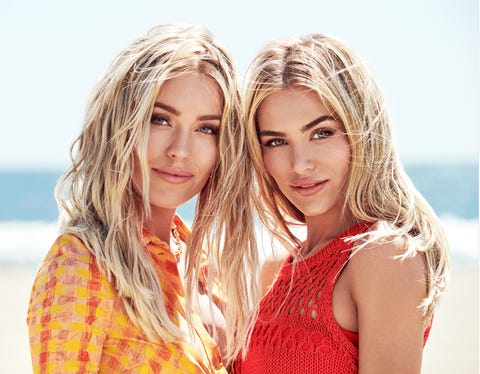 "I hate uncomfortable shoes," she says. "Colton would make fun of me because on The Bachelor, I wore the same velcro heels to almost every cocktail party. The first time I wore them, he noticed. He was like, 'I've never seen a girl wear velcro heels!'"
A question about skincare led to Cassie confessing that "Colton is obsessed with brushing his teeth but doesn't really wash his face."
Fun fact, btw: You know how Colton got extra lil video montages throughout his season, where's showering without a shirt? In a magical outdoor shower? Welp, that wasn't just fan service.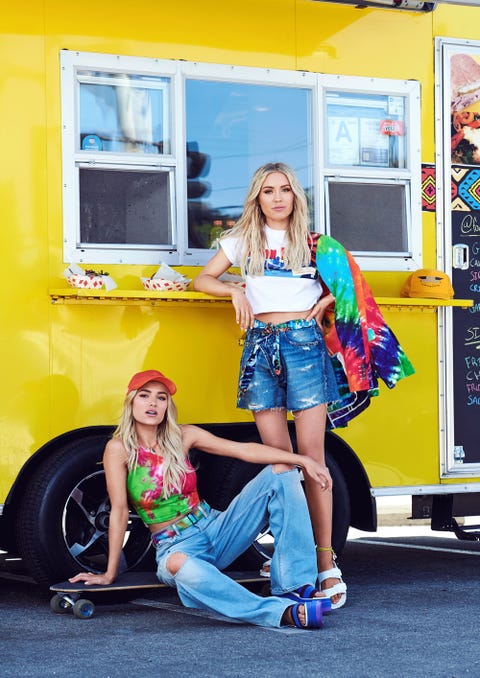 "Colton is very hygienic," Cassie laughs. "He really likes to be clean. And clipping his nails. He always has, like, clean nails."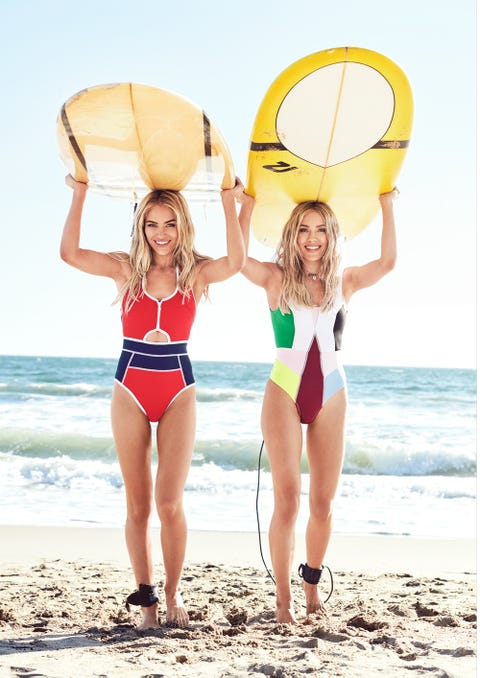 Okay, so it's safe to say that her own look is not Cassie's fave topic. But she does think her former-NFL-star boyfriend might have a future as a stylist. He even helped pick out that killer white jumpsuit she wore on After the Final Rose.
At fittings for events, he gravitates toward the dress racks, giving Cassie his top picks. And if you spot her in West Hollywood wearing Cloudfoams? Those were a gift from Colton.
"He's very sweet," she says. "He enjoys pampering me." Fairy-tale stuff right there.
Photographed by Eric Ray Davidson. Styled by Tiffany Reid. Hair: Laura Polko at Starworks Artists using Aveda. Makeup: Mai Quynh (@storyofmailife) at The Wall Group for La Prairie. Manicure: Emi Kudo at Opus Beauty using Chanel Le Vernis. Production: Oona Wally. Special thanks to Food Travelers.
Source: Read Full Article