'Black as Night' Puts a Black Woman at the Center of a Vampire Horror Movie
The Welcome to the Blumhouse movie series returns to Amazon Prime this October with two new films, Black as Night and Bingo Hell. Amid a new wave of horror ushered in with Jordan Peele's 2017 film, Get Out, these films also center Black and brown voices.
Black as Night, in particular, stands at the beginning of a new wave of Black women in horror.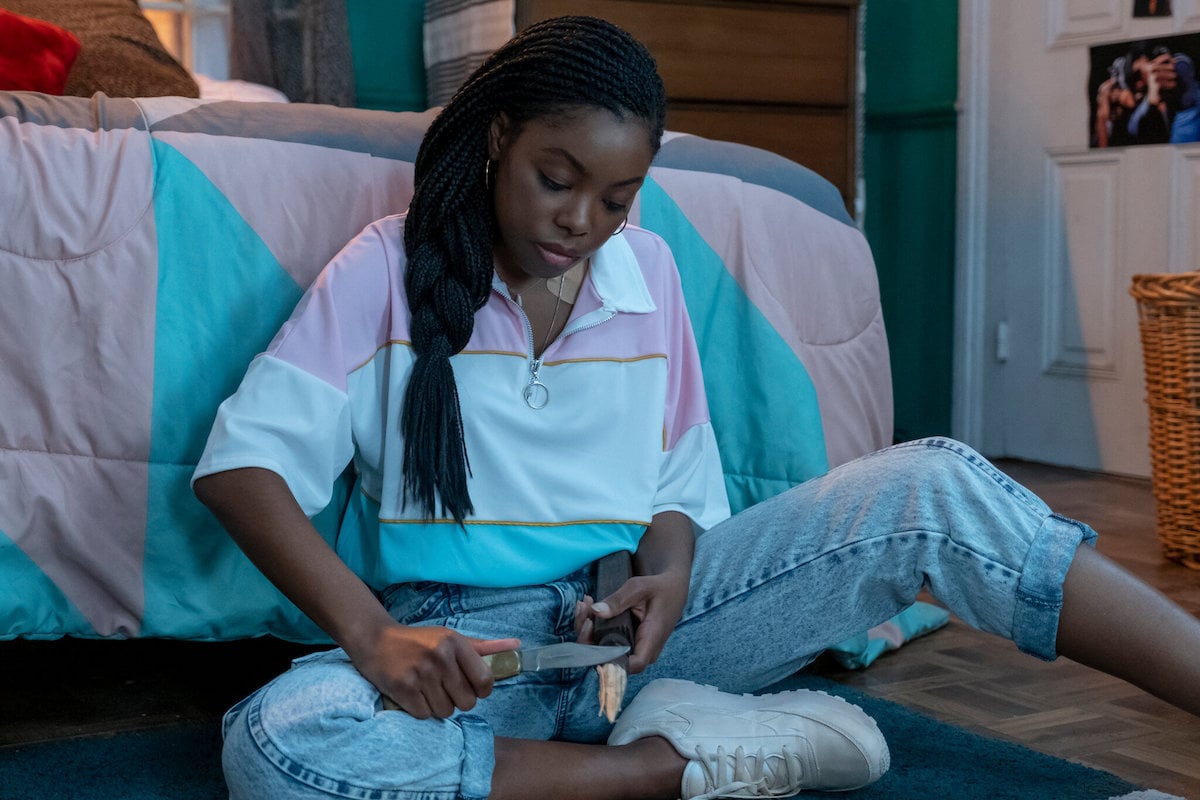 What is Blumhouse's 'Black as Night' about?
Set over the course of one summer in present-day New Orleans. Black as Night centers, 15-year-old Shawna (Asjha Cooper) has only known life in the aftermath of Hurricane Katrina. Painfully self-conscious and meek, especially about the dark hue of her skin, Shawna prefers to hide under her bucket hat and long sleeves in the shadow of her best friend, Pedro (Fabrizio Guido).
After being bitten by a vampire one evening, Shawna enlists Pedro and her crush, Chris (Mason Beauchamp), to stop vampires from continually hurting others. In her quest to find answers, Shawna encounters something much more menacing than she expects. A vampire leader (Keith David) is out for vengeance.
Amid her journey to right the vampire king's wrongs, Shawna begins to find her voice. But in the end, she might lose more than she ever bargained for.
'Black as Night' is a part of a new wave for Black women in horror
From I Still Know What You Did Last Summer and Bianca Lawson's Kendra in Buffy the Vampire Slayer, there have been glimpses of Black women in horror in the past. However, it wasn't until more recently in films like Jordan Peele's Us and the Nia DaCosta-helmed Candyman that Black women have been thrust center stage in the genre.
Helmed by Maritte Lee Go and written by Sherman Payne, Black as Night keeps all of the elements about vampire lore that we love but positions it through the lens of a self-conscious Black girl trying to come to terms with her changing family dynamic her teenage angst.
'Black as Night' highlights important social themes
Black as Night has some issues when it comes to the narrative and pace of the film. However, it does highlight critical social themes that are often swept under the rug. Being a teen is challenging enough, especially when you're fighting vampires. But Shawna also deals with colorism, her mom's substance abuse, and gentrification, among other things.
Though she was born post-Katrina, Shawna slowly understands how the horrific disaster changed the city forever, eviscerating many parts of the Black community. Moreover, as Shawna learns more about herself and her condition, she's also forced to face the past.
While Shawna is focused on herself, she begins to understand the present's circumstances and eventually has the courage to not succumb to victimhood. Though Black as Night has a lot going on, and it doesn't all come together, watching a rare Black girl vampire hunter was enticing.
Black as Night premieres on Amazon, Oct. 1.
Source: Read Full Article