Ellen DeGeneres' Ratings Woes Extend Beyond Daytime
Tate Taylor's 'Breaking News in Yuba County' Picked Up by MGM for Relaunched American International Pictures Banner
Getty Images
Ellen DeGeneres' Ratings Woes Extend Beyond Daytime
Tuesday premiere for NBC primetime series "Ellen's Game of Games" declined 40% from the previous season
Ellen's ratings are in trouble, and we're not just talking about her daytime talk show, "The Ellen DeGeneres Show."
Tuesday's fourth season premiere of the comic's primetime NBC series, "Ellen's Game of Games," got a 0.6 rating among adults 18-49, according to preliminary Nielsen numbers, a massive 40% drop from from the Season 3 premiere back on Jan. 7, 2020. The show also slipped 19% in total audience, to an average 3.5 million viewers. ("Ellen's Game of Games" did not air episodes in fall 2019, so this is the only comparison we have.)
Worse, DeGeneres' long-running daytime talk show is also off to a weak start. Despite a decent start from her season-debut apology episode on Sept. 21, the first full week of the new "Ellen" season sunk 29% in national syndication TV ratings from the comparable five days last September, with a 1.2 household average vs. a 1.7.
She shed more than 650,000 viewers in her first week of the new season compared to the same week last year — with an average audience of 1.7 million that was down a whopping 26%.
That is the worst decline of any of the Top 5 syndicated talk shows, a class that also includes "Dr. Phil," "Live With Kelly and Ryan," "Kelly Clarkson" and "Maury."
The Sept. 21 episode of "Ellen," in which DeGeneres acknowledged culture problems behind the scenes at her show, posted a 1.6 rating. The following day had a 1.3, Wednesday got a 1.2, Thursday managed a 1.1 and the Friday episode, guest-hosted by the show's DJ and new co-executive producer Stephen "Twitch" Boss, settled for a 0.9 rating.
We'll note here that the "Ellen" declines from Premiere Week 2019 to Premiere Week 2020 are even more dramatic — so we're being conservative here out of an abundance of fairness. The typical way to compare syndicated seasons is to focus on the same calendar week, which is normally not an issue. In this COVID-19 year, "The Ellen DeGeneres Show," like so many other series, returned a few weeks later than it ordinarily would have.
If you're looking for any semblance of optimism, Premiere Week 2020 performed better than "Ellen" reruns did in the summer, when the long-running talk show settled for new series lows. That was right around the same time that reports of the "toxic" work environment made headlines.
DeGeneres' on-air mea culpa on the Warner Bros.-produced syndicated talk series on Sept. 21 may have boosted ratings a bit, but the message as delivered was not a hit with everyone.
WarnerMedia's investigation into multiple accusations of workplace and sexual misconduct, as first reported by BuzzFeed News, resulted in "The Ellen DeGeneres Show" removing three of its top producers: Ed Glavin, Kevin Leman and Jonathan Norman.
In a memo to staff back in July, DeGeneres said she was "disappointed" to learn that employees felt mistreated while working on her show and committed herself to "ensuring this does not happen again."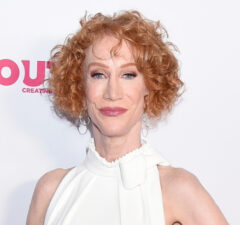 (Tap photo and swipe to view gallery)