Harrison Ford's Piloting Advice to Oscar Isaac for 'Star Wars' Was Completely Useless
Oscar Isaac is enjoying praise for his performance in Marvel's Moon Knight. The actor delivered a flawless portrayal of a superhero with dissociative identity disorder, and the acclaim is well deserved. But before Isaac entered the Marvel Cinematic Universe, he played a pivotal role in the Star Wars franchise. To prepare, he sought advice from alum Harrison Ford. But the Han Solo actor was no help at all.
Oscar Isaac has enjoyed a prolific Hollywood career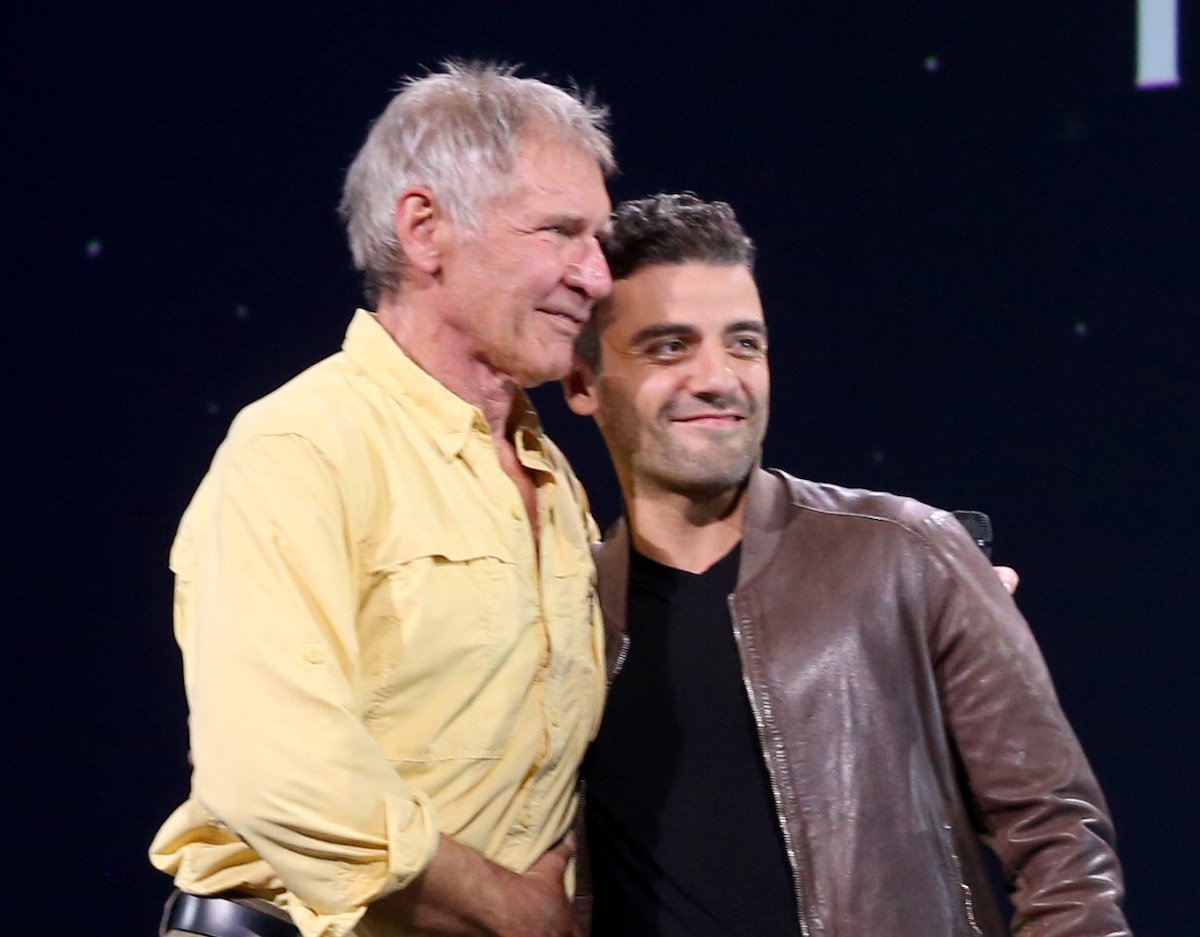 In 2015, Isaac appeared in Star Wars: The Force Awakens as the X-wing pilot Poe Dameron. Isaac reprised the role in two later films — Star Wars: The Last Jedi and Star Wars: The Rise of Skywalker — released in 2017 and 2019.
The actor sat down for an interview on Late Night With Seth Meyers, in which he discussed some blunt advice he received from veteran Star Wars alum Harrison Ford.
Isaac said he wanted some piloting tips because Ford's character is famous for flying the Millennium Falcon, the fastest hunk of junk in the galaxy. Plus, the Han Solo actor is a real-life pilot.
"I had never done anything like that before. And I was asking him: 'So how did you do? What did you do? I know you're a great pilot.'"
Ford offered a terse answer: "It's fake, and it's in space."
Well, there you have it.
Ford also frowned at Isaac's fantastic hair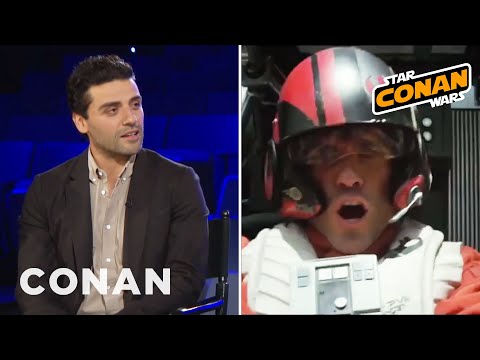 Isaac also recalled another encounter with Ford on the Star Wars set. It's not unheard of for performers to wear hairpieces for roles. So perhaps that's why it came as a shock to the Han Solo actor that Isaac wasn't wearing a wig.
In an interview with Conan O'Brien, Isaac explained that his hair is a curly/wavy combo that can be unruly at times. So hair and makeup tamed his mane for his role as the brave and bold Resistance pilot.
Isaac recalled that Ford came up close to him and confidently declared, "Wig." When Isaac revealed it was indeed his hair, Ford expressed awe and "disdain."
Source: Read Full Article