'Power Book II: Ghost': Will Cane Choose Lorenzo Over Monet?
Power Book II: Ghost follows Tariq St. Patrick (Michael Rainey Jr.) in the months following the death of his father. Though Tariq is trying to manage his life as a college student he's found himself entangled with the Tejada crime family. Working for Monet Tejada's (Mary J. Blige) crime organization has afforded Tariq financial freedom. However, it's also put him in the crosshairs of Monet's son Cane (Woody McClain). Now, Monet's husband Lorenzo (Berto Colon) has been released from prison which will certainly shift the Tejadas family dynamic.
Will Cane choose his father over his mother?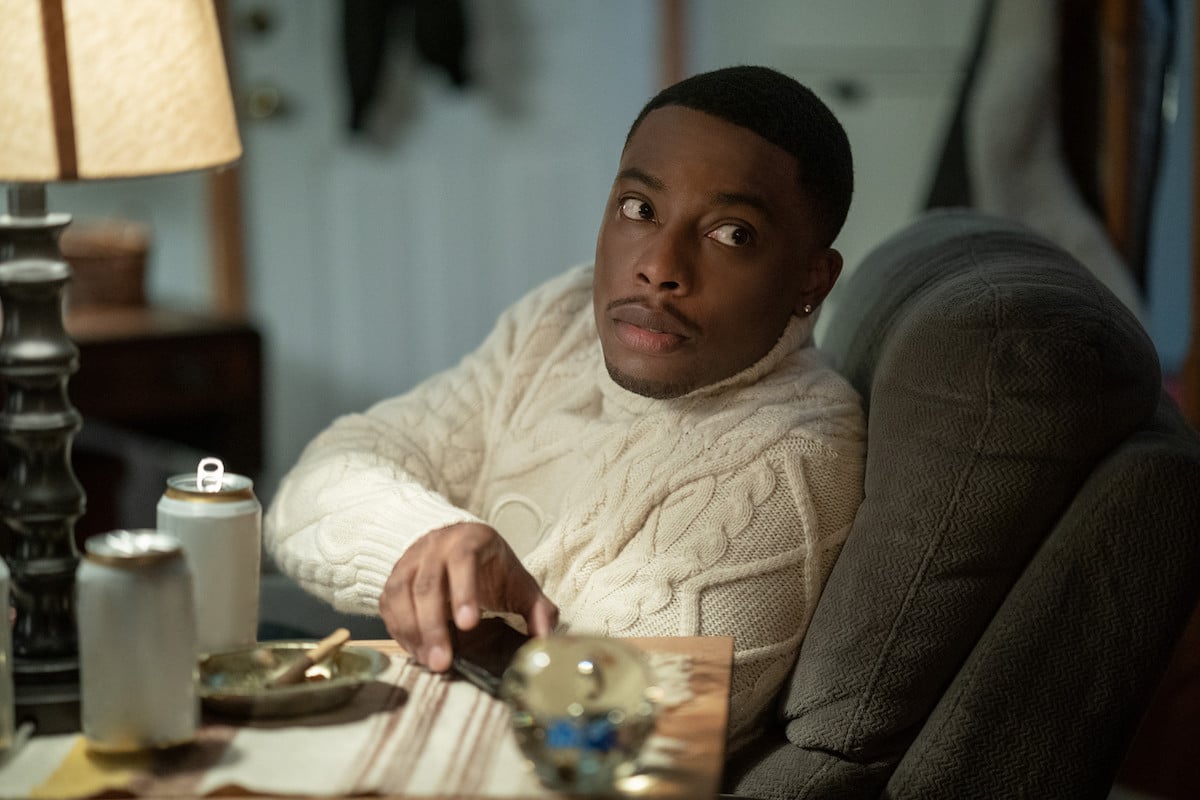 Cane has framed Tariq for murder
From the moment we met Cane in the pilot episode of Power Book II: Ghost, fans knew that he was not one to mess with. "Cane is off the chain, he's real savage," Blige told USA Today. "Monet's not afraid of him, but everybody else is. She's a savage, too."
Now Tariq and his best friend Brayden (Gianni Paolo) have fallen victim to Cane's manipulative ways. Cane has framed him for killing professor Jabari Reynolds (Justin McManus) and an NYPD Officer Ramirez. Now that Tariq is in jail, Cane is free to wield his influence over his family.
Will Cane choose Lorenzo over Monet?
Over the course of the series, Cane has been increasingly frustrated with Monet for treating him like a soldier instead of a son. However, his hot-headedness has caused both of his parents to be wary of his actions. This makes because the character is modeled after Santino "Sonny" Corleone from The Godfather. Fans of the acclaimed trilogy know that Sonny was the eldest son of the mob boss, Vito Corleone. He was violent and impulsive. Though he was poised to take over the family business, his temper cost him his life, causing Michael to succeed him in the role.
"Cane is a little bit modeled after Sonny Corleone, for those of you who are 'Godfather' fans," Power Universe creator Courtney Kemp said on a recent Instagram Live. "We really wanted that energy, that kind of hot-head energy, that Santino energy, and Dru [Tejada] has a little bit of that Michael Corleone feel as well."
In the forthcoming episode, 206, "What's Free" we can see Cane interacting with his father about the family business. "I see you kept the family going and I respect that," Lorenzo tells Cane. He replies, "So it should be me by your side," Later Monet tells her son to be wary of his father. "You don't have the power over him you think you do," she tells Cane. He replies, "What's the plan?"
Though Cane has been trying to prove his worth to Monet, we think that he could switch sides now that his father is home and certainly if he finds out the truth about his cousin Zeke (Daniel Bellomy).
Is Cane actually Lorenzo's son on 'Ghost'?
When Power Book II: Ghost first began, fans noticed the differences between Cane and his siblings. In fact, since he looked so much like Monet and not like Lorenzo at all, many fans didn't believe he was Lorenzo's biological son. However, Kemp cleared that up.
During an Instagram Live, Kemp explained that Cane is simply a nickname. Cane's real name is Lorenzo Tejada, Jr. Kemp revealed that the name Cane came from his childhood nickname, "Hurricane." "As a kid, he used to run around the house so much, he acted like a hurricane," she said. Based on his name and the fact that the character is modeled after Sonny from The Godfather, we'd say he's going to self-destruct in a matter of time.
Source: Read Full Article