'Power Book V: Influence' Details Teased by Courtney Kemp
More details about Power Book V: Influence have been revealed by creator Courtney Kemp. The show was announced in February 2020 and will star Menace II Society actor Larenz Tate as Councilman Rashad Tate, a former police officer turned crooked politician. It's the last of the Power spinoffs, but perhaps the best has been saved for last.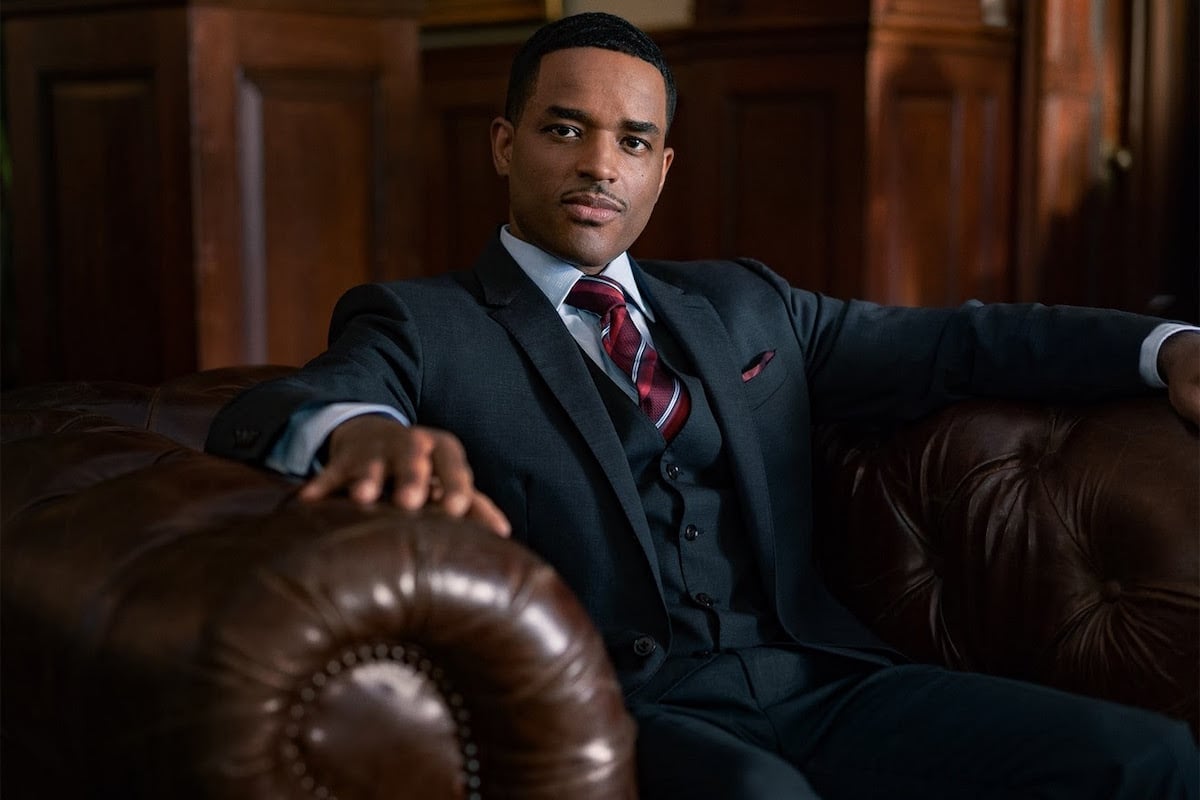 What happened to Councilman Tate on 'Power?'
As TVLine notes, Starz originally had the Power spinoffs listed in the order of Power Book II: Ghost, Power Book III: Raising Kanan, Power Book IV: Influence, and Power Book V: Force. But Influence and Force have since swapped places.
One of the last times that viewers saw Tate, he had lost his race against James "Ghost" St. Patrick (Omari Hardwick) to become the next lieutenant governor. He later became the Democratic nominee for governor in New York after Ghost's death in Power, at the hands of his son Tariq St. Patrick (Michael Rainey Jr.).
Viewers saw him again in Power Book II: Ghost Season 1, but only for a brief time when he was questioned about his relationship with Ghost. Tate lied to cover his tracks, but David Maclean (Method Man) knew he was full of it.
What is 'Power Book V: Influence' about?
Kemp was asked about Rashad Tate's spinoff in an interview with Entertainment Weekly. She didn't reveal much but said it would, of course, follow Tate on his continued quest for political power. "We've got this concept that's really about the way Washington D.C. looks now for Black politicians," she said. "You know Mr. Smith Goes to Washington? I think I'll leave it at that."
EW reported that the show was in pre-production, but a release date for Power Book V: Influence is still unknown. Going by the rollout of the shows so far, it's possible the show will air sometime after Power Book III: Raising Kanan returns in 2022. But we can't say for certain.
For now, watch Rashad Tate on 'Power Book II: Ghost'
In the meantime, fans will get to see more of the character in the next season of Power Book II: Ghost, as Tate has been promoted to a series regular. According to EW, the second season will pick up right after Tariq shot his professor, Jabari Reynolds, for blackmailing him.
Forced into the choice to take the life of his professor, Jabari Reynolds, Tariq finds himself drifting further from that which he's been fighting to protect: his family. With Tasha in witness protection, Tariq knows he must sacrifice anything to save what's left of his family. Unable to do it alone, he turns to those wielding power and influence: Davis MacLean and his new partner, Cooper Saxe, as well as Rashad Tate. All of these options come with a steep price, so it's back to business with the Tejadas. However, with two murders involving Stansfield, Monet Tejada has to question if Tariq is what's best for her family as she seeks to protect her nephew's professional basketball prospects at all costs.
The release date for Power Book II: Ghost Season 2 is Sunday, Nov. 21.
Source: Read Full Article