The Musician You Didnt Know Went To Prom With Scarlett Johansson
Colin Jost is Scarlett Johansson's third husband, and as with all the "Black Widow" actor's previous marriages, her relationship with Jost has been a private one. Jost's August Instagram announcement of their son's birth was minimalist as far as celeb baby announcements go, with Jost simply saying, "Ok Ok we had a baby His name is Cosmo" and that "privacy would be greatly appreciated." He then jokingly directed his more curious fans to their "publicist," Michael Che, who is Jost's "Saturday Night Live" co-star.
Johansson got engaged to Jost in 2019, with her last major relationship being second hubby Romain Dauriac. Per People, though the couple separated sometime in the summer of 2016, the split was only made public in January 2017. Johansson rarely addresses the men in her life publicly, but she did share with Variety that her divorce from Dauriac influenced her Oscar-nominated performance in 2019's "Marriage Story," a film partly based on director Noah Baumbach's own divorce from actor Jennifer Jason Leigh. "It felt sort of fated in a way," Johansson said of working with Baumbach. "And it somehow came at just the right time." 
Johansson was equally protective about marrying her first husband, Ryan Reynolds, whom she wed in a private Canadian 2008 ceremony, per People. In fact, Reynolds and ScarJo, who divorced in 2010, feel like such ancient history that it's easy to forget they ever dated. With Johansson leading such a private love life, it will likely surprise you to learn who she went to prom with. Keep scrolling to find out. 
Jack Antonoff may have written a song about ex-love Scarlett Johansson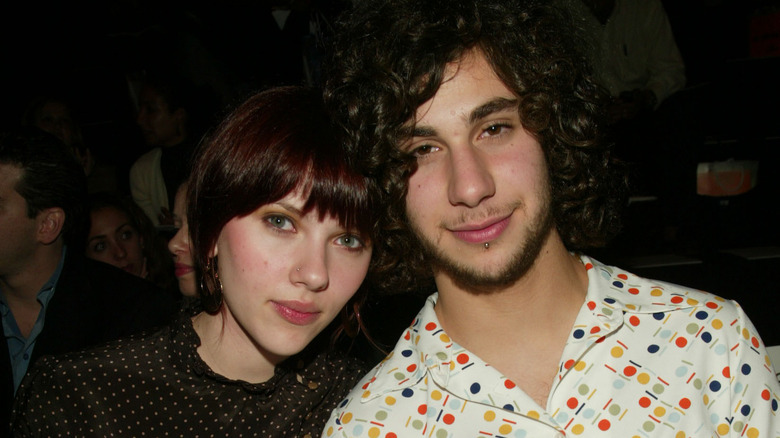 Before Lena Dunham stole Jack Antonoff's heart, Scarlett Johansson did. According to E! News, the two dated from 2001 to 2003 whilst both attending Manhattan's Professional Children's School, with Page Six offering photos of the two cozying up at their 2002 prom. "When we were in high school, Jack was absolutely obsessed with her, and she broke his heart," a fellow high schoolmate told Page Six. "They broke up shortly after graduation . . . She got swept up in the Hollywood scene." 
As InStyle reported, Antonoff wrote a song in 2005 for his erstwhile band, Steel Train, titled "Better Love." Based on the lyrics supplied by Genius, the song is seemingly about ScarJo, with Antonoff singing, "Scars are in her name / And she scars me in blame / Hey Scarlett, you're not the same." The double "t" in "Scarlett" pretty much cinches it, right? Also seemingly confirming their schoolmate's description of how their breakup went down, Antonoff further laments in the song, "This girl, she had it kinda sweet / 'Till fame swept her off her feet."
Per InStyle, the band's bassist, Matt Goldman, shared that Antonoff later regretted name-dropping Johansson."Everyone asks about that. It's the first question they ask. And that's not what we are about," he said. While the feelings from the split are forever written in song, at least he has seemingly moved on from the breakup. 
Scarlett Johansson has dated many A-listers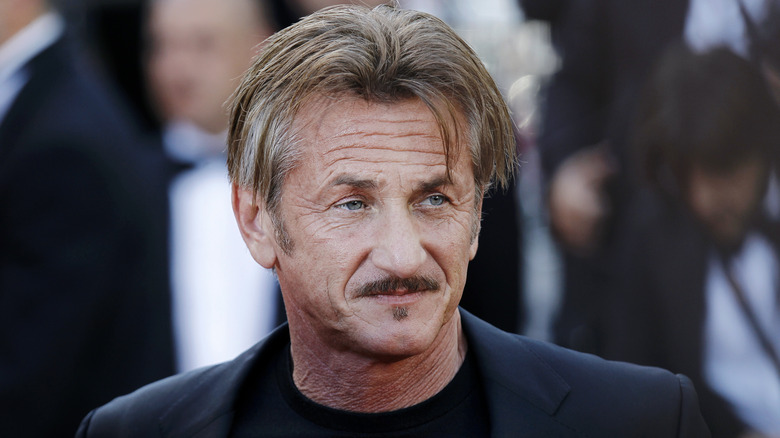 Two other A-listers many forgot (or never knew!) Scarlett Johansson dated are megastars Josh Hartnett and Sean Penn. Aside from the occasional paparazzi-shots, Hartnett and Johansson kept their mid-2000s relationship out of public view after meeting while filming Brian de Palma's 2006 "The Black Dahlia," per People. "Josh is very sweet," Johansson said to Allure in 2006 (via People). "He's a good boy. A great person. I'm very lucky and I'm very happy." Ultimately, the two were broken up by their twin burgeoning careers, per Hartnett in an interview with Mirror in 2007. "It was difficult spending so much time apart with all our different commitments and both of us flying all over the world," he admitted.
After separating from ex-husband Ryan Reynolds in December 2010, Johansson was unexpectedly spotted displaying PDA during a Los Angeles lunch with Sean Penn in the spring of 2011. The two then took a getaway trip to Cabo San Lucas and by April, they held hands at what may have been their official debut at a White House Correspondents' Dinner party. 
Alas, SeanJo wasn't fated, and they broke up by mid-June that year. A Us Weekly source attributed the split to Penn being unready for something "serious." Johansson reportedly "pushed herself into his conversations" at Spike TV's Guys Choice Awards in June, according to a bystander at the event. While her passion may have been too much for Penn, it could be one of the many things that made Colin Jost fall in love with her.
Source: Read Full Article