The Real Reason The Duggars Arent As Close As They Used To Be
When "19 Kids and Counting" (although it started off as "17 Kids and Counting" and then "18 Kids and Counting") first premiered in 2008, it was a cultural phenomenon. It was interesting enough to watch a reality show about the dynamics within a family with nearly 20 children, but it was the Duggars' unique approach to religion that kept viewers hooked. In case you haven't seen it, allow us to fill you in.
The Duggars practice a version of fundamental Christianity that requires strict adherence to rules that permeate all aspects of their life. For example, the women in the family are expected to abstain from pre-marital sex, only date if a chaperone is present, and not drink alcohol, per The Sun. Despite the strict lifestyle rules, the Duggar family seemed exceptionally close — in a way that only TLC-contracted families could be.
It turns out things weren't quite as wholesome as they appeared, though. "19 Kids and Counting" got canceled in 2015 due to an alleged molestation scandal involving Josh from when he was 14, ABC News reported. Some of the family — namely Jill and Jessa — came back stronger than ever with a series spinoff called "Counting On," but that has now also been canceled in the wake of another Josh-related scandal. This time though, the stress is reportedly taking a toll on everyone and starting to fracture the once super close clan. Here's what we know about why the Duggars aren't as close as they used to be.
The Duggar family is reportedly under a lot of stress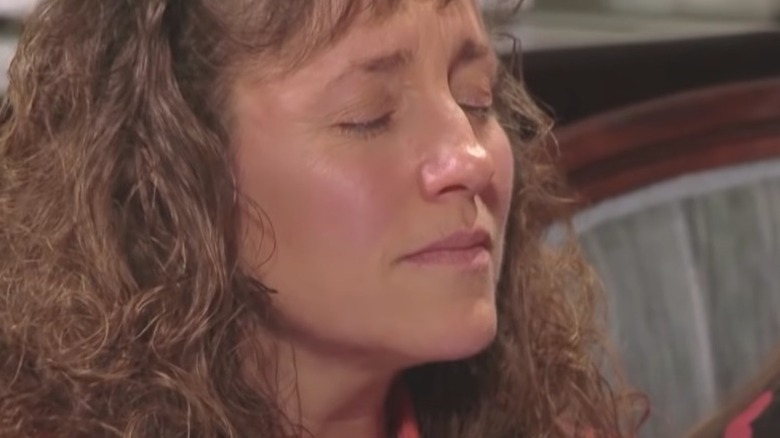 The Duggar family is once again at the center of public controversy after Josh Duggar was arrested in April on suspicion of receiving and possession of child pornography, TMZ reported. Then in June, TLC confirmed "Counting On" had reached its end. As of this writing, Josh's trial is scheduled for November.
Meanwhile, the Duggar family is struggling to stay united. "They aren't as close as they once were because of all of Josh's legal drama," a source told People. "It's creating a lot of stress on them — although the majority of the family is acting like nothing has happened." What's more? The family patriarch has supposedly taken an interesting approach to the situation. "Jim Bob always wants to sweep things under the rug," the source told People. "He's never going to talk about the scandal because it's bad for business."
However, some of Josh's siblings are not prepared to support him any longer, which only adds strain to the growing divide between some of the kids and their hyper-religious parents.
Some of the Duggars want to go their own way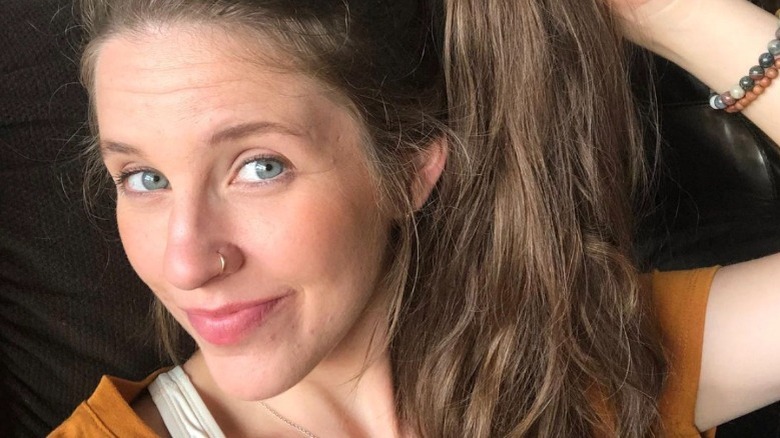 Josh Duggar's parents, Jim Bob and Michelle Duggar, might be committed to supporting him, but the same seemingly can't be said for the rest of the family. Jinger Duggar did not come to her brother's defense when news of his most recent legal trouble broke; rather she released a statement saying that she and her husband, Jeremy Vuolo, are "disturbed" by the newest allegations against Josh, per Daily Mail. This isn't the first time Jinger has differed with her parents' beliefs, either. After marrying Jeremy, she moved far away from the family homestead to Los Angeles.
Then there's Jill Duggar (pictured above), who has publicly spoken against some of the stricter elements of her parents' faith, such as alcohol consumption, per People. Things reached a crescendo, though, in 2017 when she publicly quit "Counting On." Jill said she came to the decision after learning that her father was allegedly making upward of $25,000 per episode of "Counting On," whereas she had never made a cent. As of September, she hasn't seen her parents in more than two years, as noted by People.
The seriousness of Josh's legal situation and the stress surrounding his future will likely continue to fracture the already broken family. Jill, for one, isn't worried about it. "Sometimes," she told People in 2020, "it's a good thing being okay with other people not being okay."
Source: Read Full Article